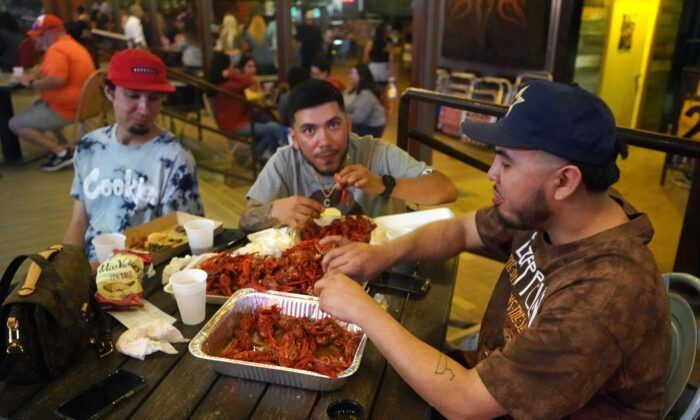 The state of Texas recorded zero deaths among people with COVID-19 on May 16 for the first time since March 2020, Gov. Greg Abbott said.
"Today Texas reported: 0 Covid related deaths—the only time that's happened since data was tracked in March, 2020," the Republican said on Twitter.
A dashboard run by the Texas Department of State Health Services shows zero newly reported fatalities; the last reported deaths among those with COVID-19 were on May 12, when two people died.
Texas also on May 16 saw the fewest COVID-19 cases in over 13 months, the lowest seven-day COVID-19 positive rate ever, and the lowest number of people hospitalized with COVID-19 in 11 months, Abbott said.
According to state officials, 388 cases were newly confirmed, with another 208 cases probable, or believed but not confirmed.
Texas has seen nearly 2.5 million confirmed cases and approximately 422,000 probable cases since March of 2020, with almost 50,000 people dying with COVID-19, the disease caused by the CCP (Chinese Communist Party) virus.
Some 2.7 million patients have recovered from COVID-19, officials estimate.
Deaths among those with the illness have dropped sharply in the United States in recent months, hitting a 10-month low of about 625 per day last week.
Cases and hospitalizations have also fallen, while the number of those vaccinated against the CCP virus has ...