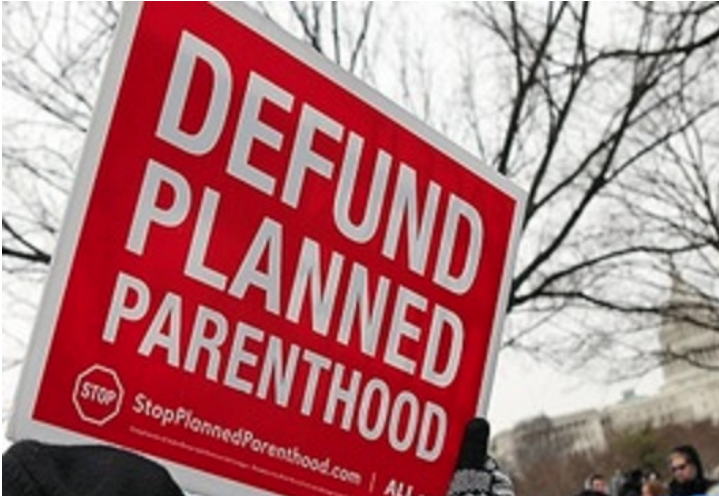 A state judge has ruled Texas can defund the Planned Parenthood abortion business.
Siding with state officials, a judge in Travis County declined Planned Parenthood's bid to block state officials from removing the abortion company from the state Medicaid program.
State District Judge Lora Livingston said Planned Parenthood did not prove its contention that state officials failed to provide proper notice in January when it gave Planned Parenthood until February 4th that it would no longer be included in the taxpayer-funded program.
"This decision is not made lightly. In the light of the ongoing public health crisis, the risks of the individual losing health care and medical attention requires increased attention and scrutiny," Livingston wrote in an order denying Planned Parenthood's requested injunction.
Judge Livington said Planned Parenthood must pursue its litigation that it already filed in federal court.
"The merits of their claims must be determined by the federal courts," she wrote.
Medicaid is the largest stream of taxpayer funding to Planned Parenthood, and, in Texas, that funding was supposed to be cut off in February after the Fifth Circuit Court of Appeals ruled in favor of the state in November, agreeing that Texas can kick out Planned Parenthood from the program for violating the law.
But Travis County Judge Maya Guerra Gamble blocked Texas from kicking Planned Parenthood out of its Medicaid program after the abortion giant submitted an emergency request.
The decision to defund Planned Parenthood came after the abortion business was exposed selling the body parts of aborted babies.
According to Texas Right to Life: "Medicaid providers in Texas are required to follow Texas Medicaid policies and federal and state law. The Texas Office of the Inspector General (OIG) found Planned Parenthood violated federal regulations by altering abortion procedures to harvest baby body parts. Thus, the OIG terminated Planned Parenthood's provider contract."
In early January, the Texas Health and Human Services Commission informed the abortion chain of the Feb. 3 cutoff date in a letter. The commission also refused Planned Parenthood's request to delay implementation for six months.
Planned Parenthood argued that the Texas Health and Human Services Commission did not provide "proper notice of termination" from Medicaid.
But state officials say they gave it proper notice.
"The law says you have 15 days to request an administrative hearing. Their 15 days came and went. They did not request [an] administrative hearing," said Benjamin Walton, a lawyer representing the state. "So as a matter of law, their termination was effective. There is no law requiring a re-notice, a reissuance of notice at any point in time."
Jennifer Allmon, executive director of the Texas Catholic Conference of Bishops, said Texans have much better options for health care than abortion groups like Planned Parenthood.
"There are hundreds of providers throughout the state of Texas willing to serve poor women with authentic healthcare services that are not also peddling abortion," Allmon said. "The Texas Pregnancy Care Network has a list of such providers throughout the state and if these providers do not accept Medicaid, they can make referrals to life-affirming Medicaid providers who can offer genuine healthcare to women in need."
Planned Parenthood facilities in Texas receive about $3.1 million in taxpayer funding from Medicaid annually, according to the East Texas Review. The abortion chain estimates it sees about 8,000 patients in Texas every year through the program, according to the Tribune.
Despite its leaders claims, Planned Parenthood does not provide much basic health care. Its "core mission" is ...