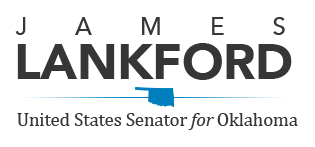 Senator James Lankford (R-OK) today filed an amendment to the Senate Budget Resolution for Fiscal Year 2021 to ensure that churches and house of worship are treated the same as secular organizations in terms of restrictions due to the COVID health pandemic.
"Unequal treatment is wrong, especially when that treatment violates our Constitutional protections. For months, some houses of worship around the country have endured restrictions that have not been imposed on similar entities during the pandemic," said Lankford. "This shouldn't be controversial. We can have the same rules for everyone—no matter if you are praying in a church, mosque or synagogue or shopping in a store."
Early in the pandemic, Lankford joined an amicus brief led by Senator Roger Wicker (R-MS) in support of ...