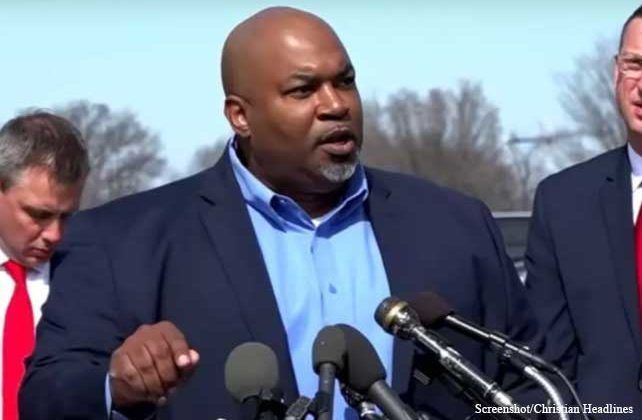 The first black lieutenant governor in North Carolina's history urged pro-lifers during a rally this month to continue speaking out for the unborn, saying their activism is similar to the abolitionists' fight against slavery in the 1700s and 1800s. 
Lt. Gov. Mark Robinson, a Republican, made the comments during the annual Rally and March for Life Jan. 16, which was held exactly one week after he took the oath office. Robinson won election in November with 51 percent of the vote.
He told the pro-lifers at the rally that "life begins in the womb." 
"If we do not purge abortion from our shores for the cause of life the same way we purged slavery for the cause of liberty, this nation will not continue to stand," Robinson said.
Abortion, he said, is a moral evil like slavery. He also compared pro-lifers to the abolitionists of yesteryear. 
"Years ago, there were some other folks who stood where you're standing – [and] understood that a nation that believes that all men were created equal could not stand and say those words and allow slavery to be on our shores. It is the same way with us today," he said. "We cannot say we believe in equality, we cannot say that black lives matter, or all lives matter, or blue lives matter, until we say that unborn lives matter. Because that is where we all started."
Robinson sparked controversy during the general election with ...