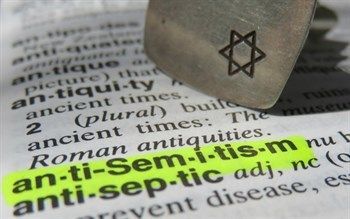 A group of pro-Israel Christian leaders is mobilizing a concerted plan to quell the alarming increase of anti-Semitism in the United States.
The American Christian Leaders for Israel (ACLI) network – the U.S. branch of the International Christian Embassy Jerusalem (ICEJ) – has coordinated meetings and future conferences with pastors and Christian leaders across America via a series of webinars that expose, address and work to fight the "explosive growth" of anti-Semitism from coast to coast.
Weeding out anti-Semitism
ICEJ USA director Dr. Susan M. Michael is looking forward to continuing discussions as Christian leaders set up action plans to combat the sentiment and attacks against Jewish people and Israel that are proliferating across the country.
"These webinars were designed to introduce Christian leaders to the issue and pave the way for continued educational programs, as well as opportunities to mobilize our members against this growing problem," Michael explained in her network's press release.
Not only is anti-Semitism at its worst point in 40 years – since attacks on Jewish Americans were first recorded – the rise of COVID-19 has also given anti-Semites more fuel upon which to cast false blame on Israel and its descendants.
"In 2019, the Anti-Defamation League (ADL) recorded more incidents of assault, vandalism and harassment against American Jews than in any year since they began tracking such incidents in 1979," ACLI recounted. "Since then, coronavirus conspiracy theorists have blamed Jews for the pandemic – to either dominate the world or make money off the antidote – and protestors have been heard chanting anti-Israel and anti-Jewish slogans in the streets."
With President Donald Trump being the most pro-Israel president in U.S. history, the spike in anti-Semitism and apathy over the issue confounds many Christians – and they are becoming especially concerned with President Joe Biden, who is expected to usher in his pro-Palestinian and anti-Israel administration.
"How could this be happening in the United States, where support for Israel and the Jewish people – from the president and Congress down to thousands of churches and millions of citizens – is so strong?" Michael pondered. "This rise in anti-Semitism is alarming; however, what has me the most concerned is the lack of outrage against it."
Let the experts do the talking ...
U.S. State Department special envoy Elan Carr and U.S. Commission on International Religious Freedom member Gary Bauer – president of ...