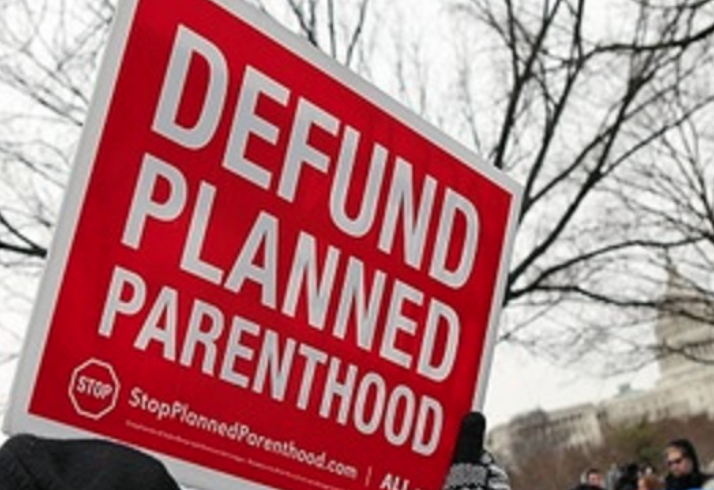 Texas has been on a mission to end taxpayer funding to the abortion giant Planned Parenthood for years.
And after passing legislation and fighting lengthy court battles, the state finally is doing it.
Beginning Feb. 3, Texas Planned Parenthood facilities will no longer be allowed to receive state Medicaid funds, according to the Texas Tribune, a news site that receives funding from Planned Parenthood.
The Texas Health and Human Services Commission informed the abortion chain of the change in a letter Monday, the report states. The commission also refused Planned Parenthood's request to stay in the program.
The legal battle between Texas and Planned Parenthood over Medicaid funds has been going on for about five years. In November, the Fifth Circuit Court of Appeals ruled in favor of the state, agreeing that Texas can kick out Planned Parenthood from the program for violating state policies.
According to Texas Right to Life: "Medicaid providers in Texas are required to follow Texas Medicaid policies and federal and state law. The Texas Office of the Inspector General (OIG) found Planned Parenthood violated federal regulations by altering abortion procedures to harvest baby body parts. Thus, the OIG terminated Planned Parenthood's provider contract."
Planned Parenthood estimates it sees about 8,000 Medicaid patients in Texas, according to the Tribune.
In a statement late last year, Jeffrey Hons, president of Planned Parenthood South Texas, claimed the state is making it harder for people to access basic health care.
"The people who rely on Medicaid are the most vulnerable Texans and likely experiencing some of the worst economic effects of the pandemic," Hons said. "Forcing people — many of whom are struggling to make ends meet and care for their families in a global pandemic — to scramble for basic health care is terrible policy, certainly uncharitable, indeed un-American."
But Planned Parenthood does not provide much basic health care. Its "core mission" is aborting unborn babies. And its own annual reports show that the few actual health services that it does provide, such as birth control, cancer screenings and sterilizations, have been dropping steadily in recent years.
Meanwhile, community health centers outnumber Planned Parenthood facilities by 20 to one across the country and provide comprehensive health care, including dozens upon dozens of vital services that the abortion chain does not.
While Medicaid funds do not pay for abortions directly (Planned Parenthood is lobbying lawmakers to change that) in Texas, they do indirectly fund Planned Parenthood's abortion business. According to its most recently annual report, Planned Parenthood received ...