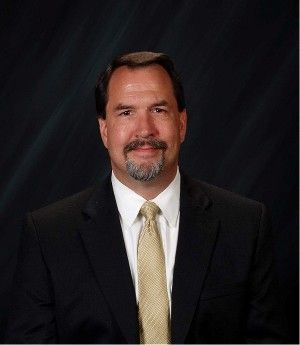 Houston, TX – An inter-racial, interdenominational coalition of pastors that includes the "Houston Five" pastors whose sermons were subpoenaed by the previous Houston Mayor has issued a stern warning to Georgia pastors and church voters about current candidate for the U.S. Senate, Rev. Raphael Warnock. 
"The true gospel of Jesus Christ begins with the God-given equal value of all human beings and lives as being created by Him, ordained by Him and loved by Him across every human identity of color, culture and geography," asserted USPC President and spokesman Rev. Dave Welch. "Rev. Warnock's position posted on his campaign website that he '… has been an advocate for women's health and reproductive justice his entire life and is proud to have been endorsed by NARAL and Planned Parenthood Action Fund' is radically pro-abortion and a direct rejection of the faith and Bible he claims to represent."
Warnock is also a strong advocate for the LGBTQIAP+ radical agenda, stated Welch, also referencing Warnock's website.  "It says, 'As a Senator, he will fight for and support the Equality Act to protect members of the LGBTQ+ community', placing Warnock in support of federal legislation that would universally open women's private facilities to biological males as well as fine and incarcerate Christians and others who actually believe in equal rights based on immutable characteristics such as race and religion," stated Welch.
He added that Warnock must be held to a higher standard than other candidates with similar views. "He is a pastor before he is a candidate and he does not have the latitude to be in direct opposition to the Holy Scriptures six days a week and preach it on Sunday."
"We fought and defeated the radical LGBTQIAP+ ordinance in Houston that the Equality Act represents at a national level through a broad team we call the No UnEqual Rights Coalition because those who, like Rev. Warnock, believe they should ignore faith, science, reason and data and use force to impose their political agenda are not for equal rights, they are for special rights for a chosen elite," added Rev. Welch on behalf their pastors.
USPC is comparing Warnock's affiliation with the National Abortion Rights Action League as a pastor to a Black American joining the Ku Klux Klan.  "A massively disproportionate number of babies killed inside their mother's womb are Black, because of the brutal racist agenda of groups like NARAL and Planned Parenthood, so he is a hypocrite of the highest order as a pastor of an ostensibly Christian church." Welch concluded.
U.S. Pastor Council was founded in Houston, Texas in 2003 and represents pastors of "every color, every corner" in cities where a Pastor Council has been started, to provide a united, biblical voice on social, moral, cultural and policy issues of concern to the churches.