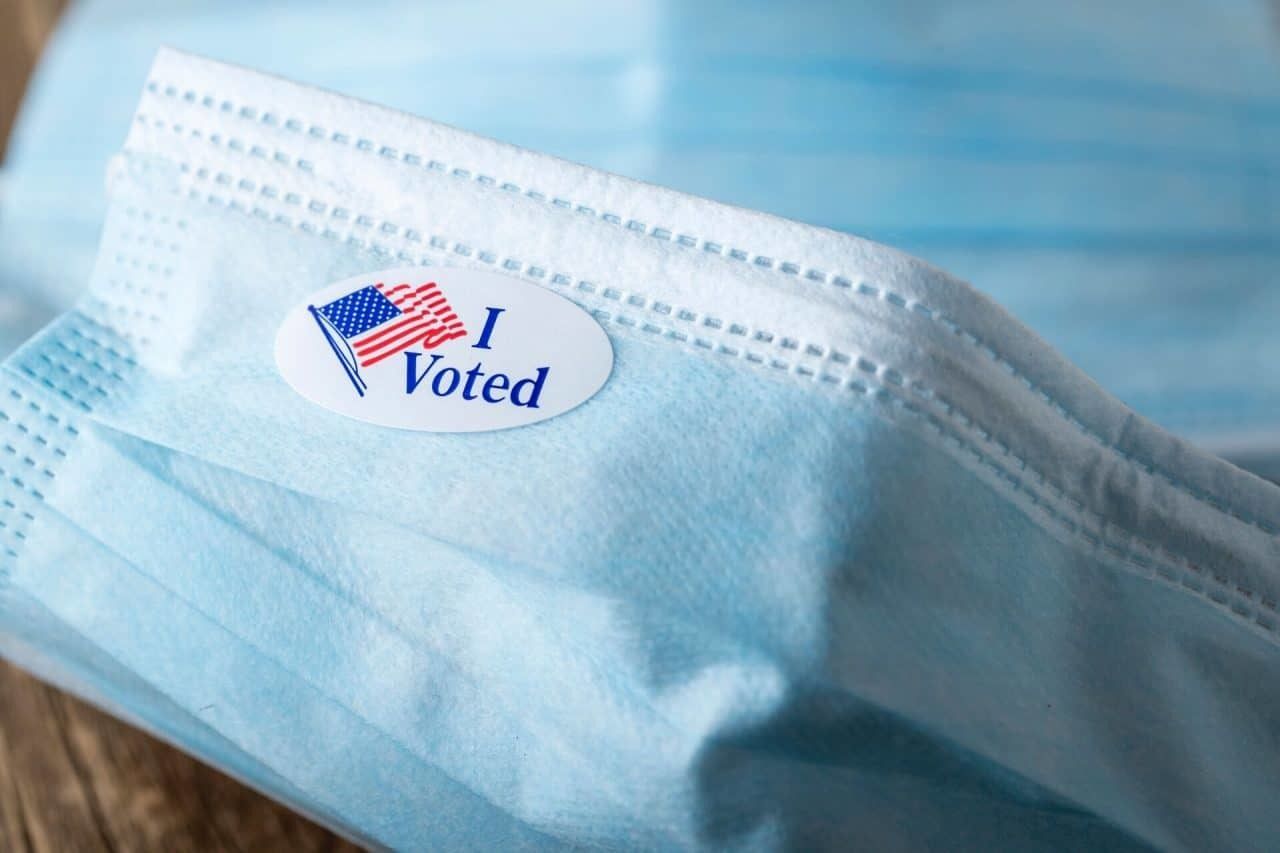 Poll workers at a League City polling place had been telling voters, illegally, that they needed to wear masks to vote. One of those voters was Galveston County Judge Mark Henry.
Henry has since signed an order barring mask mandates at the voting booth in Galveston County in accordance with statewide law.
Despite the clear exception for voters and poll workers in Governor Greg Abbott's mask order and the affirming opinion by Texas Attorney General Ken Paxton that followed, some counties in Texas have felt the need to take up the law into their own hands — either to enforce the order or to oppose it.
Abbott's executive order requiring masks, GA-29, requires masks in public spaces but does not apply to "any person who is voting, assisting a voter, serving as a poll watcher, or actively administering an election." GA-29 does "strongly encourage" the use of masks, however.
After rumors of mask requirements circulated among a number of counties — including an order straight from the horse's mouth in Travis County — Paxton issued an opinion on October 14 reminding counties that GA-29 does not require masks at the polls.
"My office is receiving reports that certain poll watchers, election clerks, and other individuals administering elections are being barred from executing their duties on account of not wearing a mask or face-covering. This is wrong," Paxton's letter reads.
"Political subdivisions may not contravene the Governor's Order. Doing so is unlawful."
Travis County Clerk Dana DeBeauvoir said last week that poll workers and voters must wear masks at the voting booth. Nueces County Clerk Kara Sands said that Nueces County allowed voters to go maskless but not poll workers. A Houston news outlet reported two weeks ago that Harris County mandated masks at polling places, but a representative from the Harris County Elections Office told The Texan that is no longer the case. In Dallas County, two election workers were fired for not wearing masks at the polls and will take their case against county officials to the Supreme Court of Texas.
Other county officials have said that Abbott's order is enough and needs no help from local laws.
In an email to The Texan, Montgomery County Judge Mark Keough said that local orders like Henry's would be redundant and that Montgomery County's poll workers know the law.
"We are not currently having any issues with voters being harassed or turned away for either wearing or not wearing of a mask. Our poll workers have all been trained to know that masks are not required and so far going on 8 days of early voting we have had no issues," Keough's email reads.
"So at this time considering the Governor's order exempts participation in elections from the mask requirements and the AG's ruling on the matter affirming the right to vote without a mask… there is no need locally for any such order like in Galveston County."
Brazoria County Judge Matt Sebesta agreed, answering simply when asked if ...