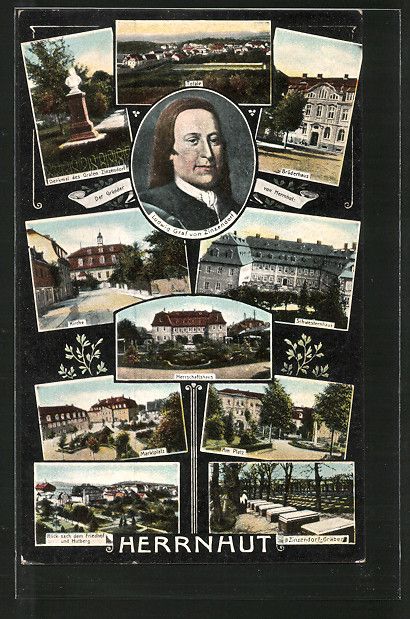 Pilgrim Governor William Bradford wrote:
"As one small candle may light a thousand, so the light here kindled hath shone unto many, yea in some sort to our whole nation."
An example of "one small candle" lighting "a thousand" occurred in the early 1700s, with a rich young ruler.
Count Nikolaus Ludwig von Zinzendorf was born in 1700 into a noble German family, with his ancestor being Maximillian I, the Holy Roman Emperor from 1508 to 1519.
When Nikolaus was six weeks old, his father died. His mother remarried, and at the age of four, he was sent to live with his pietistic Lutheran grandmother, Henriette Catharina von Gersdorff.
In 1719, at the age of 19 years old, Count Zinzendorf went on his "Grand Tour" - a trip where young aristocrats made their first introductions to the royal courts of France, the Netherlands, and major German kingdoms.
While on this tour, in the city of Dusseldorf, Count Zinzendorf visited a museum, where he viewed a painting by Domenico Feti depicting Christ's suffering.
The painting, titled "Ecce Homo" ("Behold the Man"), had a Latin caption underneath,
"Ego pro te haec passus sum
Tu vero quid fecisti pro me,"
which translated is:
"This have I suffered for you;
now what will you do for me?"
Young Count Zinzendorf was moved in a profound way.
Convicted in his heart by the Holy Spirit, Count Zinzendorf came to an intensely personal faith in Christ, an experience which was part of a revival movement labeled "Pietism."
In 1722, at the age of 22, Count Zinzendorf opened up his estate at Berthelsdorf, Saxony, for persecuted Christians of Europe who were displaced during the 30 Years War, to come and live together.
People arrived from Moravia, Bohemia (Czech Republic) and other areas, and built a village on his estate called "Herrnhut," which means "The Lord's Watchful Care."
The area of Bohemia had a Reformation history that can be traced back to Jan Hus in the 15th century.
The religious refugees that came to Count Zinzendorf's estate almost ended the endeavor before it really began, by bringing their doctrinal rivalries with them.
When they started disagreeing among themselves, the 27-year-old Count Zinzendorf began a prayer meeting, August 13, 1727.
This prayer meeting went on 24 hours a day, seven days a week, and, with believers taking turns, went on uninterrupted for over 100 years.
Count Zinzendorf stated:
"I have one passion: it is Jesus, Jesus only."
More young men and women Moravian missionaries were sent out from Herrnhut in the next 20 years than all Christendom had in the previous 200 years.
The Moravians were the first to send ...