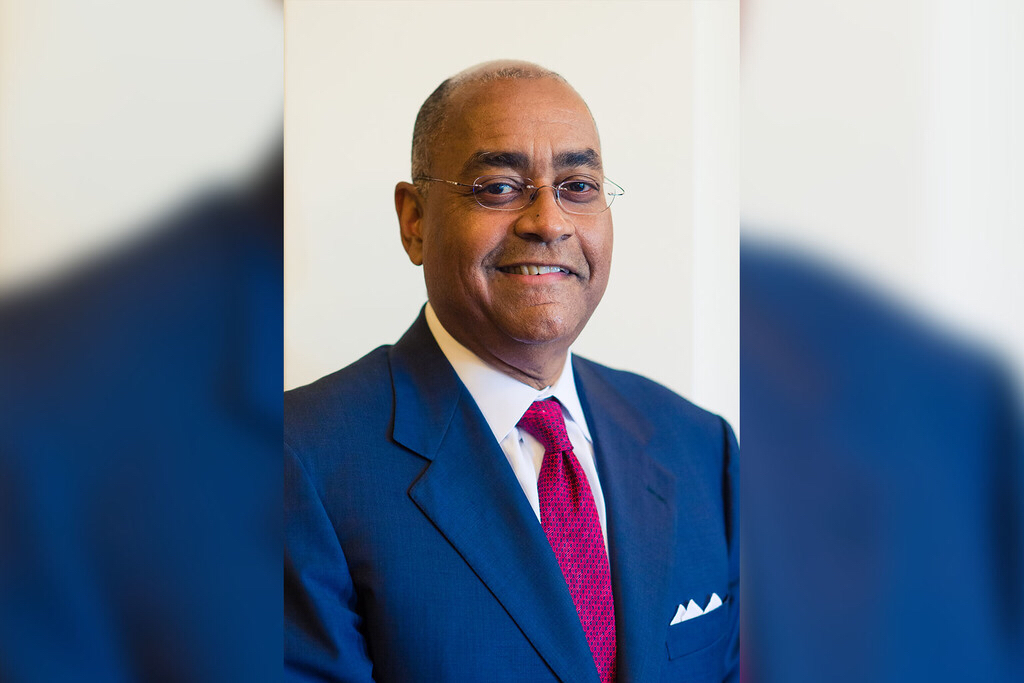 After attending the George Floyd funeral in Houston on Tuesday, the Harris County Commissioners Court approved several new studies and policies related to law enforcement in the state's largest county.
The proposals were mostly unveiled late last Friday in a 4-page supplemental/emergency agenda that included eight police-related items proposed by Commissioner Rodney Ellis (D-Pct. 1), along with related proposals from County Judge Lina Hidalgo (D) and Commissioner Adrian Garcia (D-Pct.2).
While the court steered clear of taking any definitive actions to "defund the police,"  they tasked the county's Justice Administration Department (JAD) to:
Work with county law enforcement agencies to develop model "use of force" policies,
Study the feasibility of creating a Civilian Oversight Board with subpoena power and the authority to investigate and discipline law enforcement officers,
Study the feasibility of creating a new county agency to respond to 911 calls for mental health and substance abuse,
Seek alternatives to criminal justice interventions that would instead look to "address issues of poverty, homelessness, public and mental health, substance use, and violence prevention,"
Provide biannual reports on racial disparities in the criminal justice system along with recommendations for reforms,
Publish monthly use-of-force reports from the county's law enforcement agencies.
The court amended Hidalgo's proposal on the publication of use-of-force reports after First Assistant County Attorney Robert Soard advised that the commissioners court could not impose policies on either the sheriff or the county constables, since those were independently elected offices.
Commissioner Jack Cagle (R-Pct.4) also expressed concerns that publicizing video without permission from victims or victims' families could violate a state law carried by Ellis when he served in the Texas Legislature.
Harris County Sheriff Ed Gonzalez cautioned the commissioners about the creation of the oversight board, saying while he did not oppose it, he did not want it to turn into a "witch hunt" of law enforcement. 
Gonzalez advised that his department had already banned chokeholds and other controversial techniques, and several county constables have also publicly stated that they had implemented many proposed reforms. 
The sheriff also warned commissioners that a reduction of funds for law enforcement could have detrimental effects on public safety. 
"There's still crime in the community," said Gonzalez. "Real crime is serious business."
Hidalgo responded to Gonzalez by saying the current system, in which "we're locking up kids," wasn't working. Although both Hidalgo and Ellis have said they don't like the controversial language of "defund the police," at some future point they would have to find funding for proposed remedies.
Although one agenda item only included vague language requesting "improvements to indigent defense," during the live-streamed meeting Ellis motioned for the Public Defender's office to increase representation of indigent defense cases from approximately 12 percent to 50 percent within two years.
Commissioner Steve Radack (R-Pct. 3) asked how much the expansion would cost county taxpayers, but neither Ellis nor the Public Defender's office could provide an answer.
The motion passed with a friendly amendment from Cagle requiring any plan to be presented to the court thirty days prior to county budget hearings.
While many of the proposals to study issues passed unanimously, Radack and Cagle voted against Ellis' request for a study of intervention alternatives, since Ellis attached a commitment to expending $25 million plus $5 million in matching funds for a yet-to-be-determined policy.
"We've got in here poverty, homelessness, public health, mental health, substance abuse, and violence prevention, [but] we don't have victims in here," protested Cagle. "If I had something specific that was on an agenda, that we could look at in advance and think about and then vote on, then maybe I'd be fine, but we're going to ..."