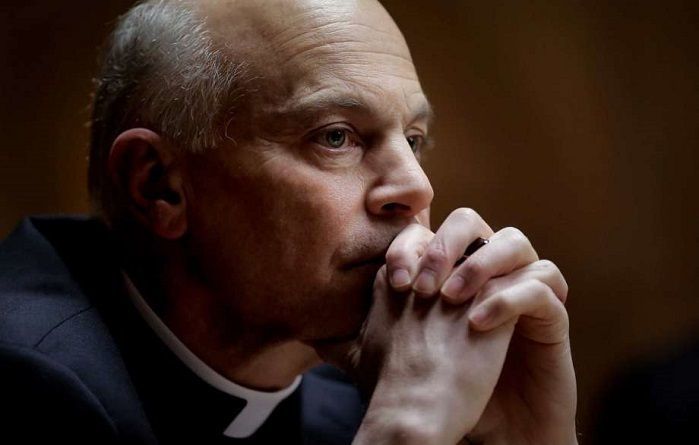 Catholic Archbishop Salvatore Cordileone said he formally notified U.S. House Speaker Nancy Pelosi this week that she is not allowed to receive communion unless she repents of her abortion advocacy.
Cordileone, who serves Pelosi's home district of San Francisco, said he informed the congresswoman of his decision Thursday after repeated attempts to speak with her about the "grave evil" that she is supporting.
Pelosi professes to be a devout Catholic but supports the killing of unborn babies in abortions up to birth and wants to force taxpayers to pay for their deaths.
In a letter published Friday on the archdiocese website, Cordileone explained his decision to deny communion to the Democrat leader:
"After numerous attempts to speak with her to help her understand the grave evil she is perpetrating, the scandal she is causing, and the danger to her own soul she is risking, I have determined that the point has come in which I must make a public declaration that she is not to be admitted to Holy Communion unless and until she publicly repudiate her support for abortion 'rights' and confess and receive absolution for her ...