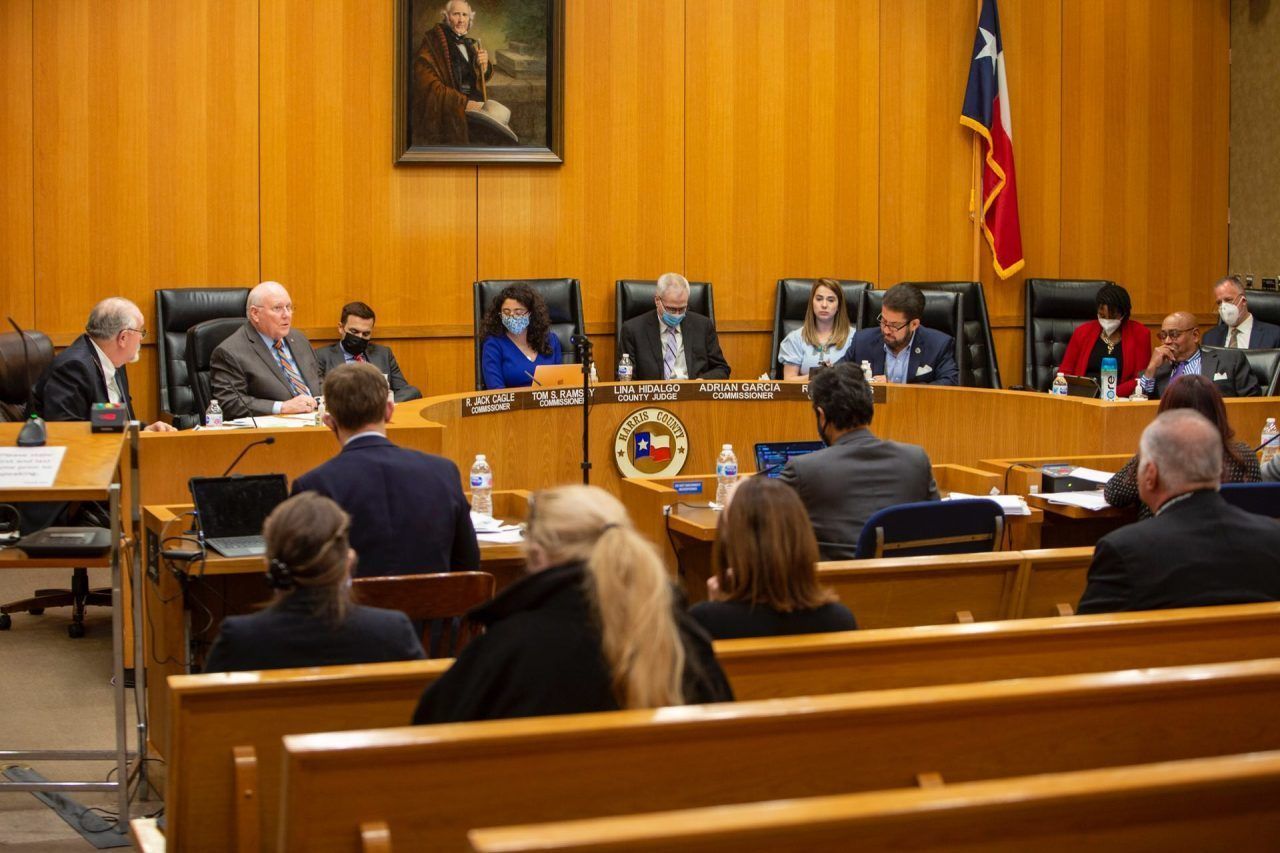 In a 3 to 2 party-line vote Tuesday, the Harris County Commissioners Court approved a budget plan for the next seven months and the following fiscal year that rejected most of the funding requests from law enforcement agencies in the county.  
Commissioners were seeking to set a budget for the Short Fiscal Year (SFY) 2022 which will run from March to September, allowing the county to shift to planning budgets based on a fiscal year that begins each October.  
The $1.3 billion for SFY 2022 and the $2.2 billion plan for the following full year prepared by county administrator David Berry added funds to law enforcement and included a 2 percent pay increase for all county employees.  The plan, however, only funded 18 percent of the requests that came from traditional law enforcement, consisting of the sheriff, the eight county constables, the district attorney's office, and the fire marshal.
Following the publication of Berry's proposed budget last week, Commissioner Tom Ramsey (R-Pct. 3) lambasted the proposal as "irresponsible and unacceptable during a crime pandemic."
Both Ramsey and Commissioner Jack Cagle (R-Pct. 4) submitted alternate budget proposals that would meet ...