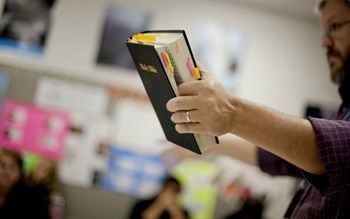 Some parents in Maine are appealing to the U.S. Supreme Court in a case where the state is refusing to provide student aid because they are sending their daughter to a religious school that provides religious instruction.
Maine provides tuition assistance for high school students families that live in areas without a public secondary school. Two families in that situation are suing because they have been denied assistance on the grounds the schools must be "nonsectarian."
Institute for Justice attorney Michael Bindas explains that the First U.S. Circuit Court of Appeals ruled against them.
"Basically, the court said 'We know Maine can't discriminate because schools are religious, but we think it's okay for Maine to discriminate if schools do religious things' – and that's just an absurd distinction," the attorney says.
Bindas argues that by singling out religion – and only religion – for exclusion from the tuition assistance program, the state is violating the U.S. Constitution.
"Parents deserve the right to choose the school that is best for their children, whether it's a school that focuses on STEM instruction, offers language immersion, or provides ..."