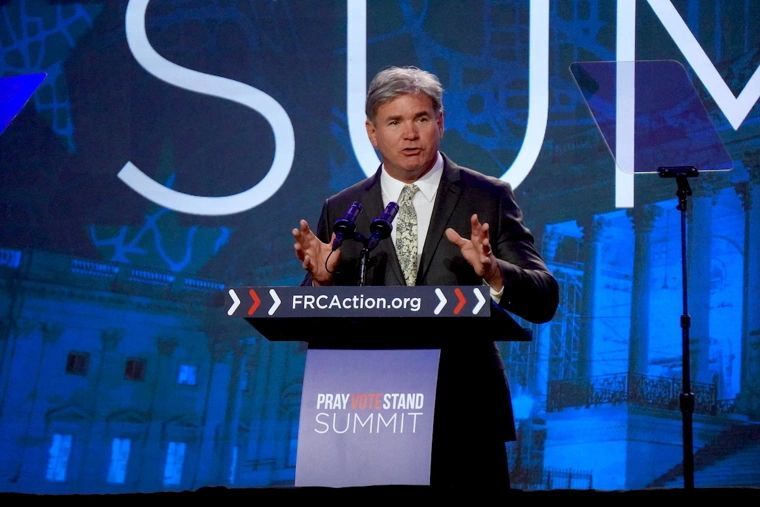 California Pastor Jack Hibbs told a crowd of Christian conservative activists over the weekend that the "silent" Church is to blame for the United States being a "post-Christian nation."
Hibbs, the senior pastor of Calvary Chapel Chino Hills, spoke at the Family Research Council's Pray Vote Stand Summit at the Omni Shoreham Hotel last Friday. The annual event gathered hundreds of Christian conservative leaders and pastors who heard from many of the leading 2024 Republican presidential candidates.
The pastor said gatherings like the summit are essential because the Church "has been marginalized" and "set aside" in the United States. The 64-year-old stressed that now "more than ever [the Christian] faith needs to take a stand."
"We need to do this Church family like never before," Hibbs said.
"The Church has been viewed as something irrelevant. And listen, let's be honest. Much of that accusation against us is true. Somehow, the Church has gotten out of the lane of being ..."