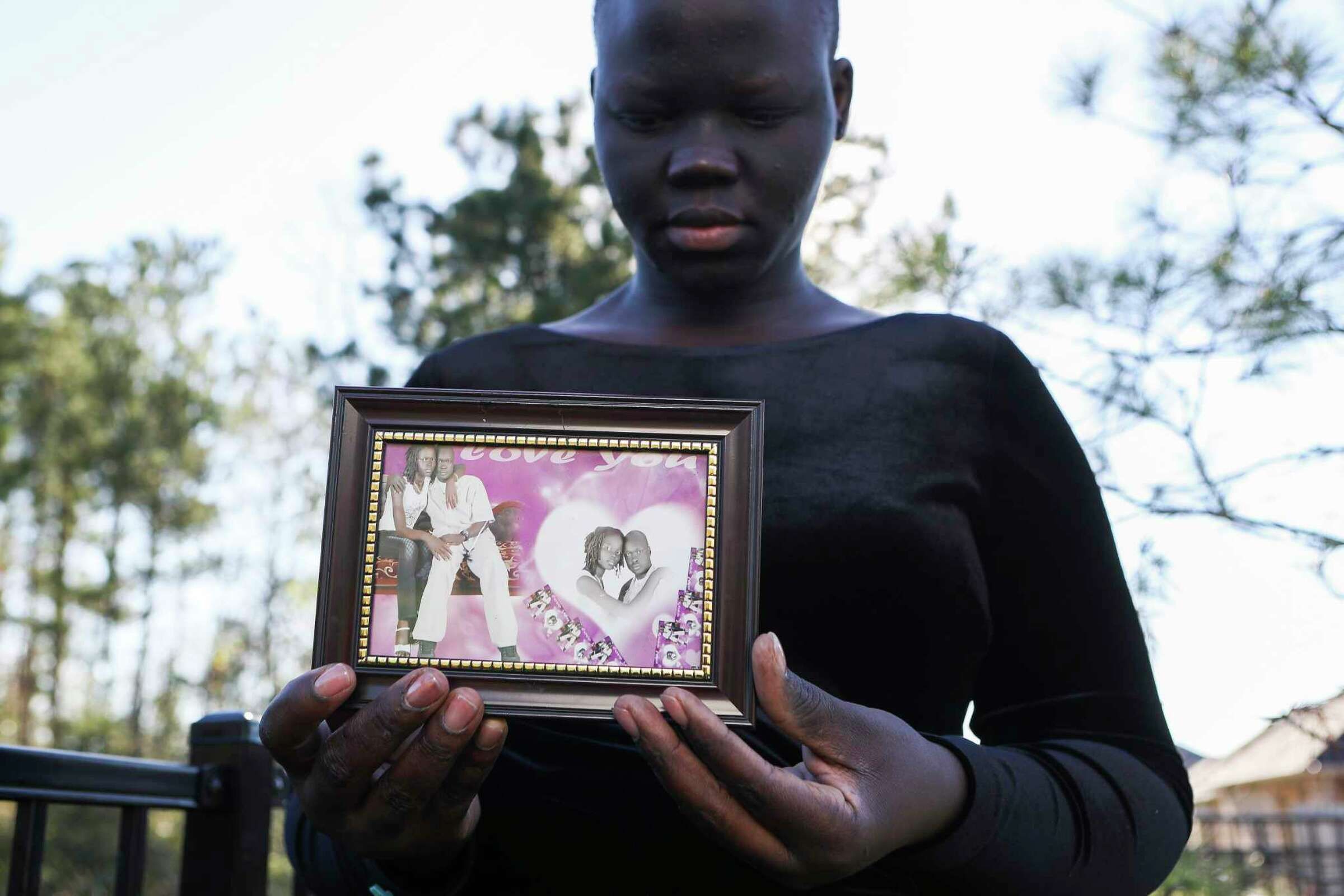 Wherever Makuac "Gabriel" Gony Wol went, he wore a green band on his wrist that said "No Matter What" with the symbol of the cross.
The band was an outward symbol of his resilience and his faith in God that brought him through many tribulations in his life — first as an orphaned boy of South Sudan, then as a stranger adjusting to a new country as a "Lost Boy of Sudan" in The Woodlands and lastly in his final days as he battled cancer.
He died Nov. 30 in The Woodlands.
At his memorial service Dec. 10, green bands similar to the one he wore were given out to mourners.
"He was a very supportive husband and a good father to his boys," said his widow, Monika, on Thursday morning at their home in the Harper's Preserve subdivision along Texas 242. He also was a proud American and Monika said he loved the opportunities that are available here — such as jobs and an education for his sons.
An effort is underway to assist his family after his death. A GoFundMe account has been set up to assist Monika and their three young sons — William, 9; Makuac "Mark," 5 and Longar, 1 — with medical and funeral expenses ...