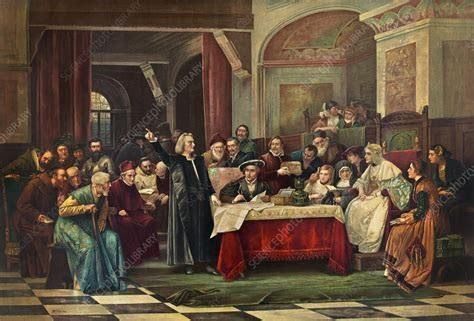 Columbus set sail on his first voyage AUGUST 3, 1492, with the Nina, Pinta and the Santa Maria.
He explained how the Spanish monarchs approved his plan:
"... And ordained that I should not go by land (the usual way) to the Orient (East), but by the route of the Occident (West), by which no one to this day knows for sure that anyone has gone."
Why did he seek to find a sea route to India and China?
Because 40 years earlier Islamist Ottoman warriors closed off the land routes.
The background to Columbus' voyage goes back to the Islamic invasion of the Byzantine Empire, then the conquest of areas around the Mediterranean Sea, and then occupation of Spain.
In 711 AD, the commander of the Muslim crusaders, called "Moors," was Ṭāriq ibn Ziyad.
Ṭāriq landed, with his 80,000-man Umayyad army, at a place where there was a large mount, for which ...