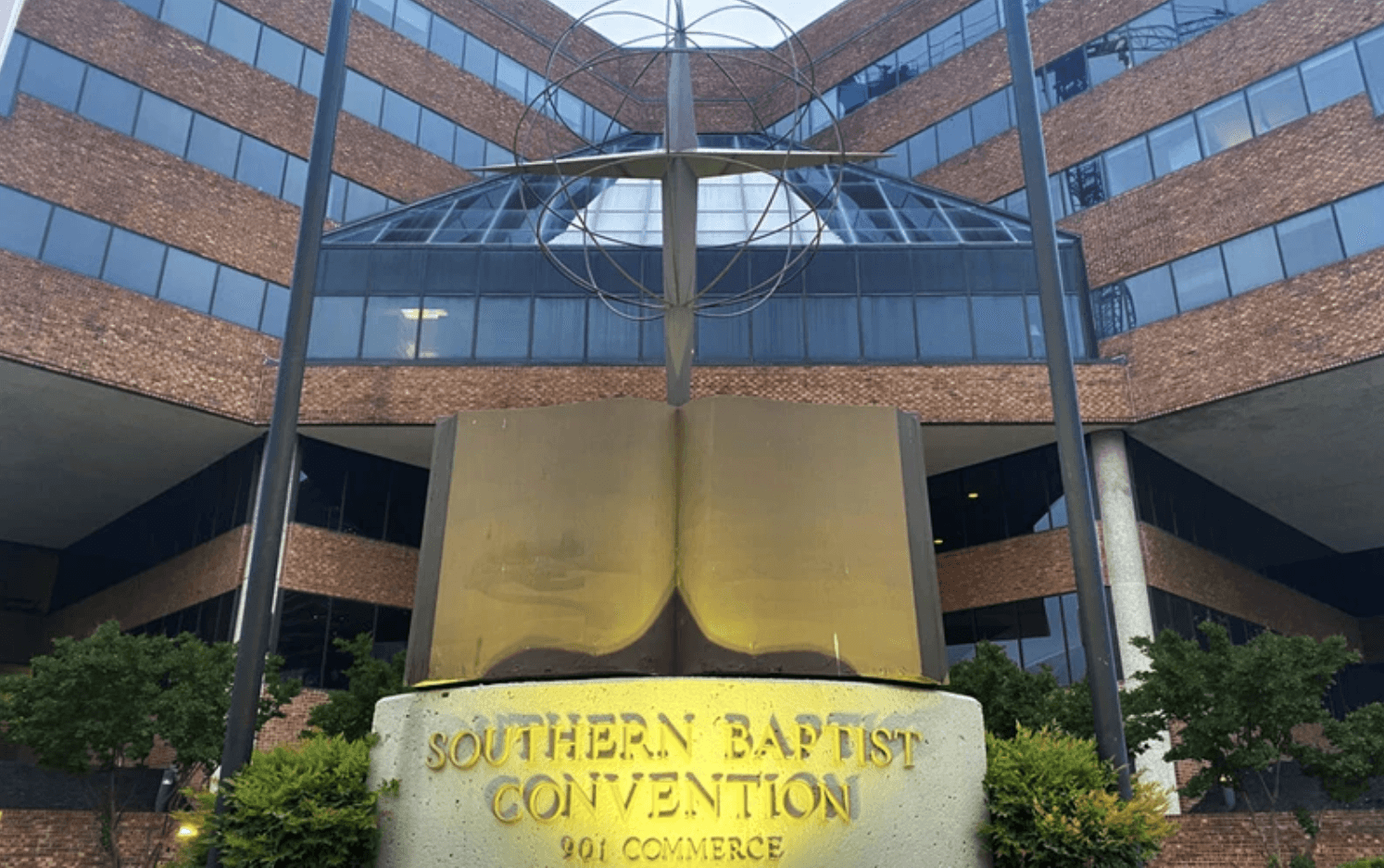 The Southern Baptist Convention's top administrative body voted to cut ties with two congregations on Tuesday — an LGBTQ-friendly church in North Carolina that had itself quit the denomination decades ago and a New Jersey congregation it cited for "alleged discriminatory behavior."
The votes of the Executive Committee came at the end of a two-day meeting in Nashville, Tennessee, even as the committee copes with a Department of Justice investigation. The federal-level scrutiny follows a blistering report by a consultant earlier this year into sexual abuse in Southern Baptist settings and mistreatment of survivors by past Executive Committee officials.
The committee on Tuesday approved a statement that College Park Baptist Church of Greensboro, North Carolina, was not in "friendly cooperation" due to its "open affirmation, approval and endorsement of homosexual behavior," which conflicts with the denomination's theological conservative positions.
In fact, College Park had voted in 1999 to leave the denomination, and its website makes a point of stating it's not a member of the Southern Baptist Convention but rather of more progressive Baptist bodies.
It wasn't immediately clear why the Executive Committee decided now to put the matter to a vote. But Executive Committee Chairman Jared Wellman said afterward that ...