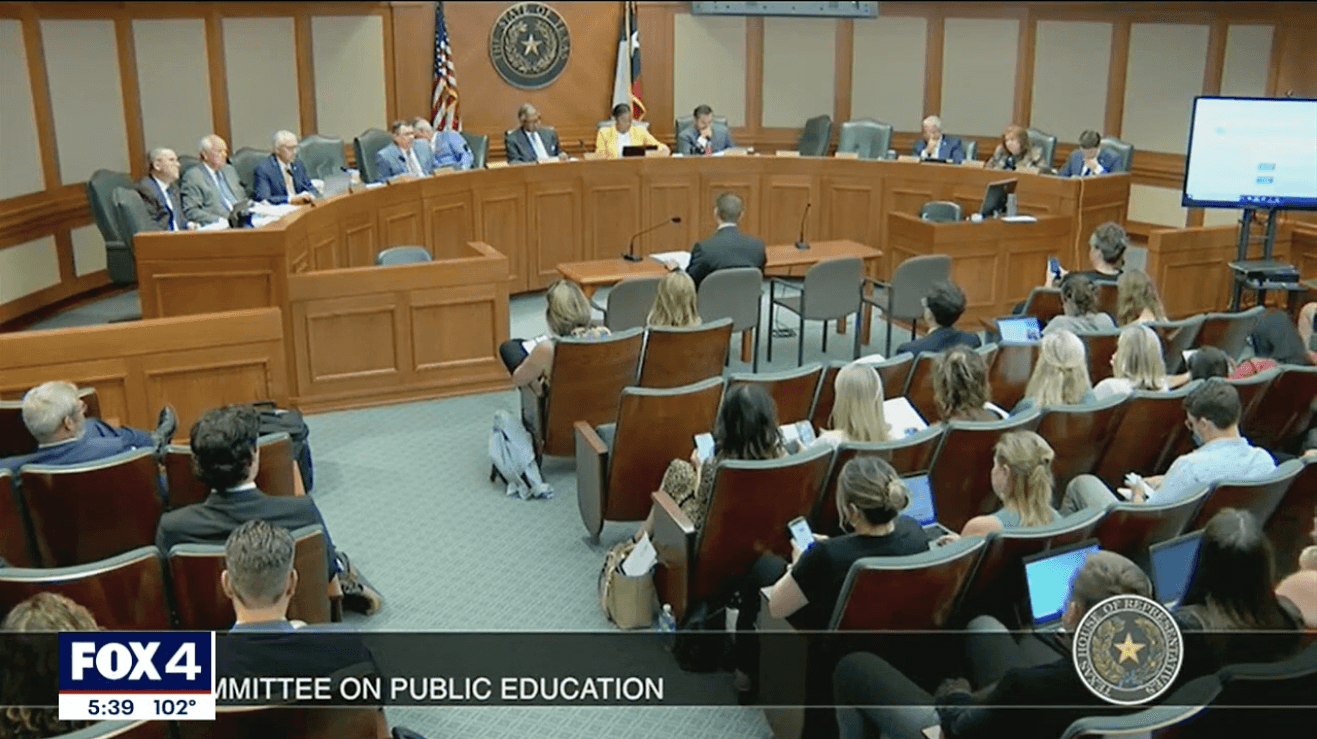 The commissioner of the Texas Education Agency told state lawmakers that the state's current education policies sometimes allow objectionable materials to be taught in the classroom. 
It's an issue lawmakers will likely try to address in the next legislative session. 
Commissioner Mike Morath explained to lawmakers that many of the state's education standards are broad and open to interpretation which can also open the door to problems. He said school districts are putting the burden on teachers to find their own instructional materials without giving them extra time to do so. He gave an off-the-cuff hypothetical. 
"One standard is 'describe how a person's ideas have changed the past and present.' I could probably teach anything. I could describe my uncle and how he changed his neighborhood by, I don't know, going out and being drunk. That is arguably teaching that standard," he said.
With some conspiracy theories circulating about what's being taught in Texas schools, State Rep James Talarico (D-Round Rock) asked Morath a direct question. 
"Are you aware of any curriculum in the state that bullies students based on race or grooms them with ..."