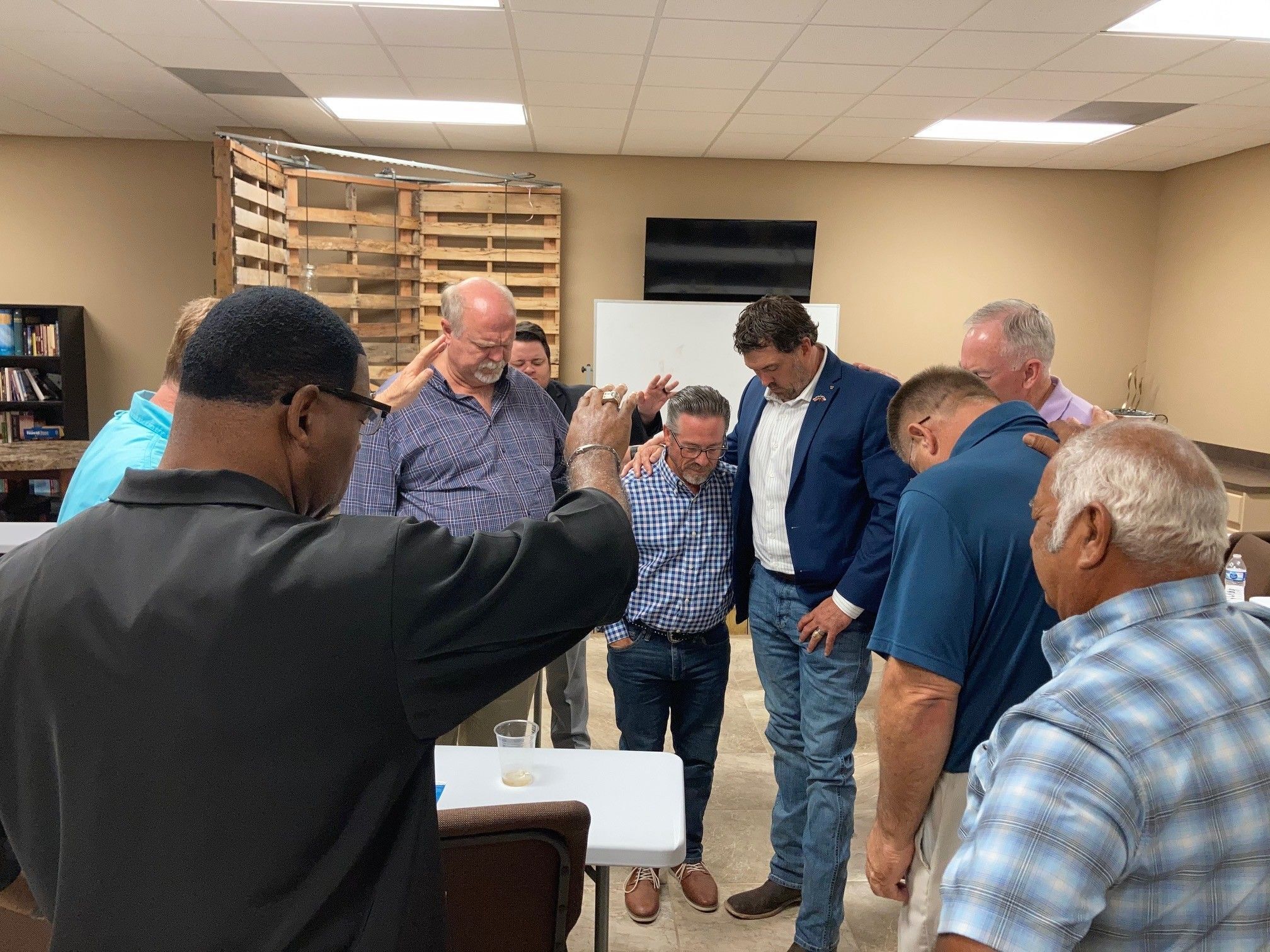 Pastors in Livingston and greater Polk County heard from and had great interaction with soon-to-be Congressman Morgan Luttrell as they gathered on June 15 for a LeaderConnect luncheon organized by Texas Pastor Council.  Livingston is the far north of the newly drawn boundaries of the 8th Congressional District that reaches through Conroe and all the way around north West Montgomery County in the North Cypress area of Harris County.
Pastor Mike Hooper of Church on the Lake hosted the first-time luncheon for Livingston and Polk County as part of TXPC's expanded focus to plant teams of pastors in every key city and town in each region of the state.  Mr. Luttrell shared his background and personal story as well as his goals and focus when he takes office, as well as fielded a number of questions by pastors.  I also shared the core vision and mission of U.S. Pastor Council to engage and equip pastors to restore godly citizenship as a functioning ministry of every local church.
The program closed in the same manner as designed in our LeaderConnect model by pastors gathering around and praying over Luttrell, all elected officials, the church and our nation.  Any pastor who wishes to either help host a LeaderConnect luncheon or breakfast that brings pastors, elected officials and law enforcement together, and/or wishes to launch a local Pastor Council please contact the TXPC office at 832-688-9166 or me personally via email at dwelch@upastorcouncil.org.