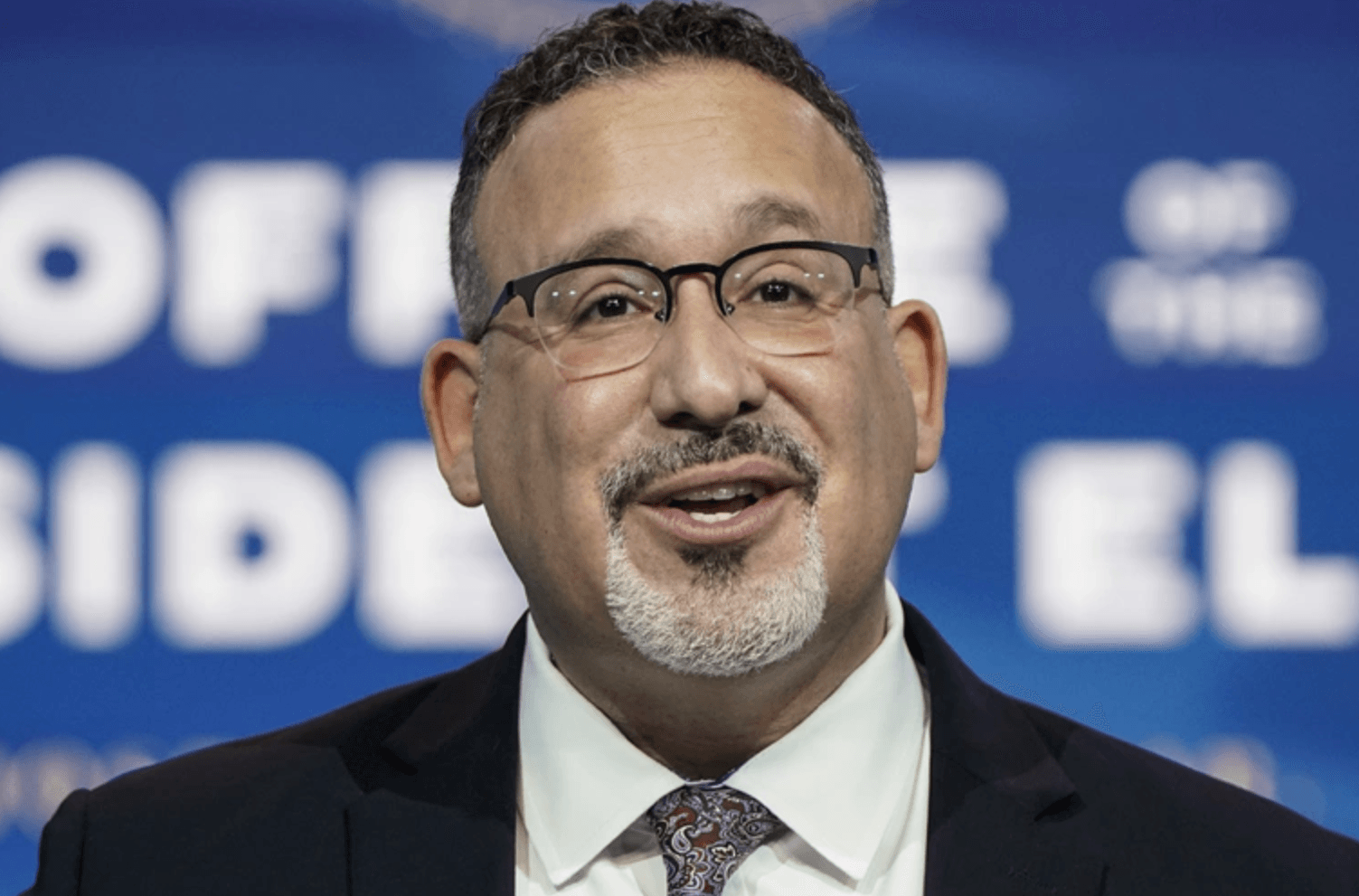 Newly released emails reveal that a controversial letter likening parents to domestic terrorists for raising concerns about the material their children were exposed to in public schools was crafted at the request of U.S. Secretary of Education Miguel Cardona.
A chain of emails released by the advocacy group Parents Defending Education on Tuesday documented a conversation between two National School Boards Association members, Marnie Maldonado and Kristi Swett.
The conversation took place on Oct. 5-6, 2021, after the leadership of the National School Boards Association wrote a letter to President Joe Biden asking for "federal assistance to stop threats and acts of violence against public schoolchildren, public school board members, and other public school district officials and educators."
The Sept. 29 letter sought to label parents as "angry mobs" for speaking out against masking their children at schools and raising concerns about materials promoting trans activism, pedophilia, and critical race theory. Parents' disagreements with school board members at meetings were to be classified by federal agencies as "heinous actions [that] could be the equivalent to a form of domestic terrorism and hate crimes."
In an Oct. 5 email to Swett, a member of the NSBA leadership, Maraldo inquired as to whether the ...