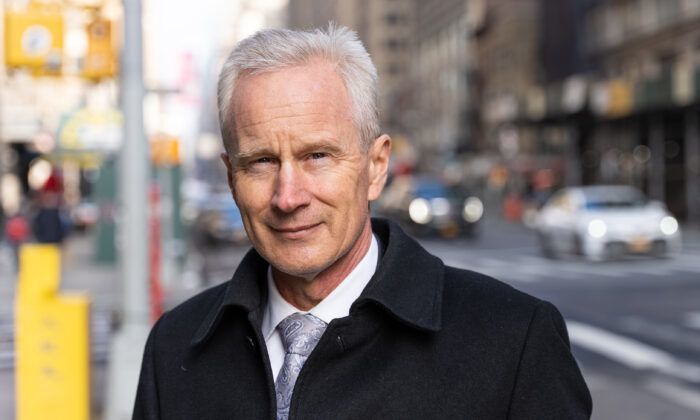 The public should question why governments and public health officials around the world have put little to no emphasis on outpatient treatments in their efforts to fight the COVID-19 virus, instead promoting a massive effort on vaccines, according to Dr. Peter McCullough.
"Lots of messaging on the vaccine, but zero mentioning on treatment, none. And it's been from the very beginning. There is a theme here, I hope everyone's starting to get the theme. There is zero effort, interest, promotion, or care about early treatment of people who are sick with COVID-19," McCullough told The Epoch Times. "But there is a complete and total focus on people who don't have COVID-19 and giving them a vaccine."
McCullough is an internist, cardiologist, epidemiologist, and lead author of the first paper on early COVID-19 outpatient treatment involving a multi-drug regimen. In a recent interview with EpochTV's "American Thought Leaders" program, he discussed a wide range of evidence on COVID-19 preventative treatments that are being used around the world.
He said drug treatments must be prioritized in the effort to stamp out the threat of ...