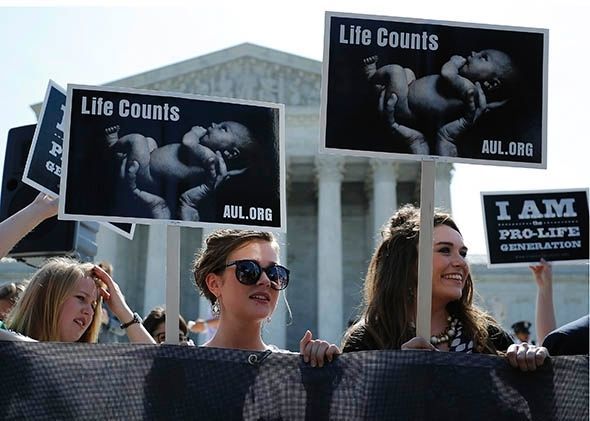 The Supreme Court has agreed to fast-track a decision on whether to block the Texas abortion ban while lawsuits from Joe Biden and abortion companies continue in lower courts.
Yesterday, Joe Biden's administration officially asked the Supreme Court to block the Texas abortion ban, which has saved thousands of babies from abortions. Now, to expedite the request to consider blocking the ban, which has saved thousands of babies from abortion.
Texas has until noon Thursday to file its legal papers explaining why the Supreme Court should keep the abortion ban in place while the legal challenge proceeds and pro-life groups expect the nation's highest court to not block the ban for a second time.
Texas Right to Life Director of Media and Communication Kimberlyn Schwartz told LifeNews she expects Biden to lose his request to block the ban: "We are excited to continue saving hundreds of lives through the Texas Heartbeat Act. However, the battle is not finished. We are confident Texas will ultimately defeat these attacks on our life-saving efforts."
As LifeNews.com reported late last week, the 5th Circuit Court of Appeals rejected Biden's demand to block the ban. Previously, U.S. District Judge Robert Pitman, who was appointed by Barack Obama, sided with the Biden administration's Justice Department, which sued the state, arguing Texas' law was unconstitutional because ...