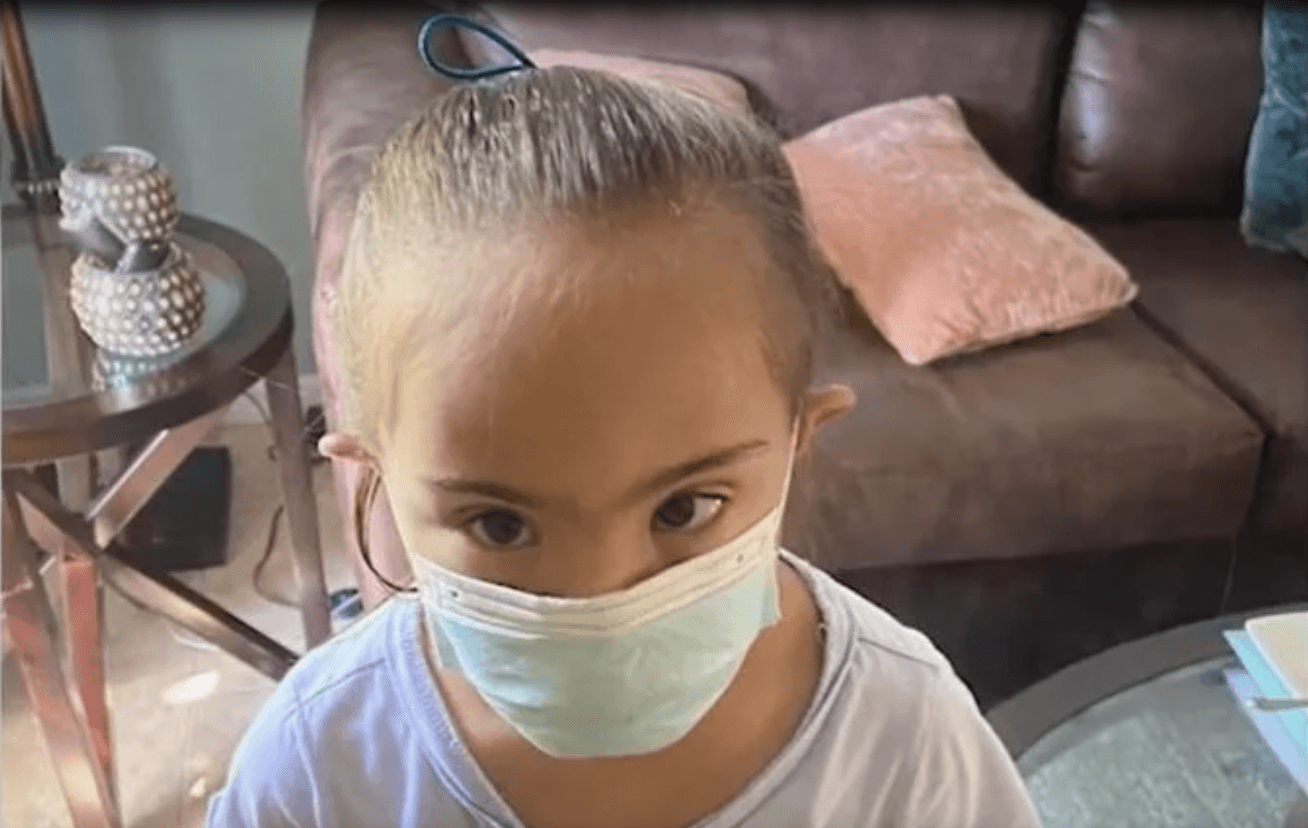 Sofia Steele, a 7-year-old special needs student with Down syndrome who attends Brevard Public Schools (BPS) in Florida, recently came home from school short of breath and with a mask tied to her head and neck with nylon rope. Her mask was saturated with her own saliva.
"There's a special place in hell for the three members of the Brevard County School Board who did this to Sofia Steele… There will be hell to pay," Florida state Rep. Randy Fine said Friday.
Sofia's father, Dr. Jeffrey Steele, said he was unaware she was being forced to wear a mask at school in the first place. Sofia is a non-verbal special needs student. She has an oversized tongue and sensory issues. Her father believed Sofia was exempt from BPS's mask mandate.
Until the day he found out she wasn't, when Sofia came home from school choking on her mask. Apparently, that was the first day school officials forgot to take off her mask before sending her home. Furious, Sofia's father called the school and found out that neither he nor Sofia had a choice on masking.
Reportedly, officials at the school had been bullying Sofia to put on the mask for six weeks, backed by BPS's illegal mask mandate, which has been pushed by lightning-rod school board member Jennifer Jenkins, a Democrat. School officials resorted to tying the mask to Sofia's face with rope after she rejected their efforts to ...