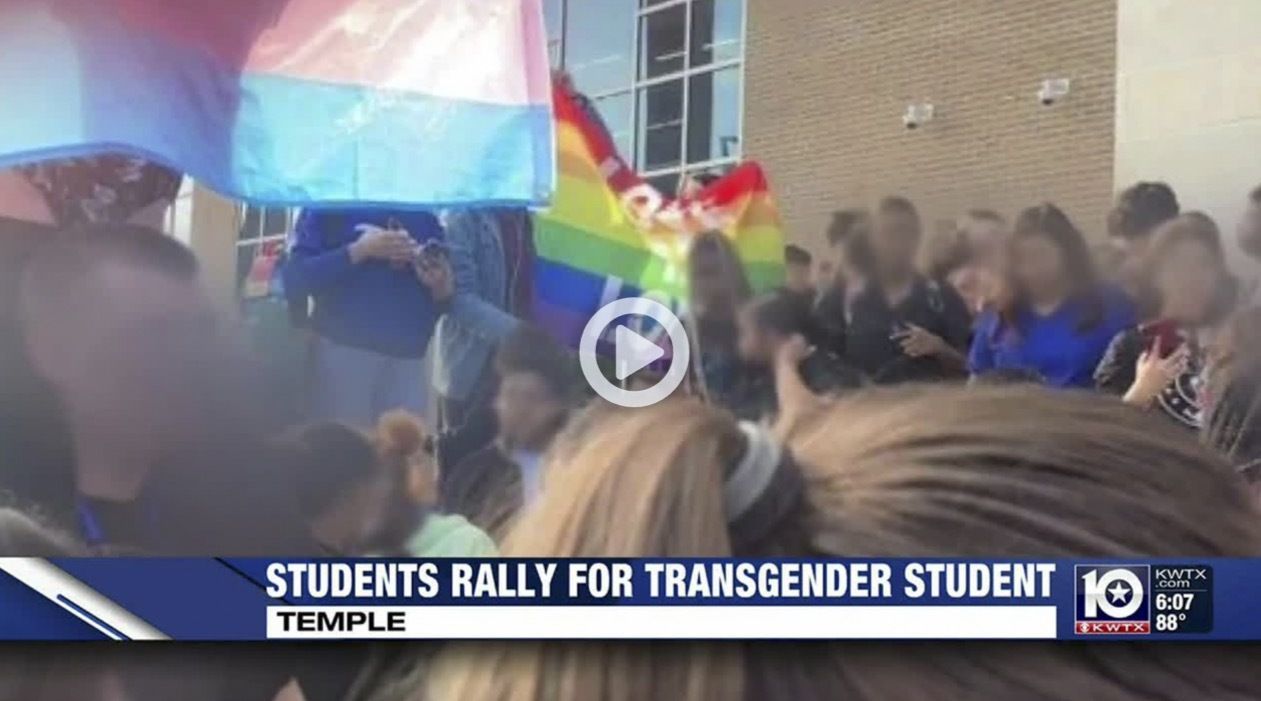 Dozens of students at Temple High School walked out of class Wednesday morning in an act of solidarity with the LGBTQ+ community after a transgender student revealed she recently had to change in a janitor's room after being denied access to female facilities.
"I am a trans female and they never had a problem with me using female restrooms or female locker rooms until a few weeks ago," said Kendall Tinoco, "I was really proud to see all of the transgender LGBTQ people come together and stand for one another."
Tinoco, who said she has been using female restrooms at Temple ISD schools since the 7th grade, took to social media to let people know about her recent experience at Temple High. Her post went viral and inspired the students who participated in Wednesday's walkout.
Videos and photos sent to KWTX News 10 show several students waving the pride flag and displaying signs with messages in support of LGBTQ+ students. Some students chanted "trans lives matter."
The Temple Independent School District acknowledged the walkout, saying several students "participated in a peaceful protest this morning during third period."
A student who participated in the walkout said she was proud of the show of support for the LGBTQ+ community. "It got pretty crowded and they told us to go outside. So we went outside and we chanted that trans lives matter and that we wanted to be heard," said Kaijha Johnson, 16.
Johnson said she was discouraged by ...