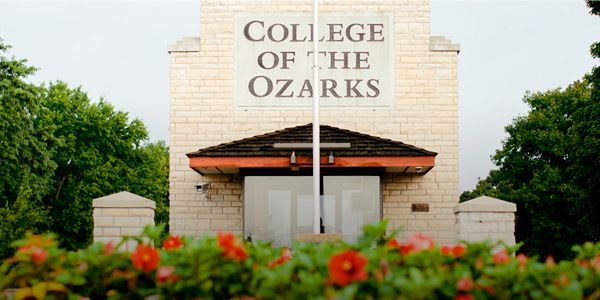 College of the Ozarks is unique among institutions of higher learning. Located in America's heartland, no student pays tuition. Instead, each student participates in the on-campus work program and is given the opportunity to graduate debt-free.

But the most integral part of how the school operates is the Christian faith. Its vision is to develop citizens of Christlike character who are well educated, hard-working, and patriotic.

As a Christian institution, College of the Ozarks is guided by a long-standing traditional, biblical worldview which reflects the understanding that human sexuality is a gift from God, and that sex assigned at birth is a person's God-given, objective gender.

And as you would expect, these sincerely held religious beliefs influence its dormitory policies, which prohibit male students from living in female residence halls—and vice versa.

But now, a new policy pushed forward by President Biden threatens to punish religious schools, including College of the Ozarks, if they operate their student housing consistently with their beliefs about biological sex.  
The government doesn't belong in our dorm rooms
When President Biden took office, he directed federal agencies to reinterpret the Fair Housing Act—which has long prohibited discrimination on the basis of sex—by redefining "sex" to include "sexual orientation" and "gender identity."

One of the many implications of this change is that colleges and universities nationwide, including faith-based institutions, would be forced to open women's dorms to male students. And not just open up residence halls by floor, but to actually place males in women's dorms as roommates and allow them to use communal bathrooms and showers.

If religious schools like College of the Ozarks don't change their policies and violate their faith, they face fines that could easily be six figures along with punitive damages and massive attorneys' fees.

This is blatant government overreach. Government officials are bound by the law—and forcing religious colleges to allow male students to live in girls' dorms clearly violates the law.

That's why Alliance Defending Freedom filed a lawsuit against the Biden administration on behalf of College of the Ozarks.

Religious schools should be free to follow the religious tradition they represent. And college women (or any woman for that matter!) should not be forced to share private spaces—including showers and dorm rooms—with males. This is common sense.
This is just the beginning for the Biden administration
President Biden doesn't plan to stop with this new rule. He wants to go even further by signing the so-called "Equality Act" into law if given the chance.

But this piece of legislation is dangerous.

The "Equality Act" would add "sexual orientation" and "gender identity" as protected classes to many existing federal nondiscrimination laws.

And though "nondiscrimination" sounds good in theory, that is not what this bill is truly about.

The "Equality Act" is a deliberate attempt to force people of faith to abandon their sincerely held beliefs or face punishment. And if it becomes law, it could have grave consequences for people like you. In addition to forcing women to share private spaces with men, the "Equality Act" could force:
Churches to abandon their faith-based hiring standards.
 
Religious schools to abandon their faith-based admission standards.
 
Female student athletes to compete against men.
 
Millions of Christians, Muslims, Jews, and other people of faith to violate their religious views on marriage and sexual morality—or pay the price.
ADF will stand against the "Equality Act" and other attempts to violate your constitutional freedoms in Congress, state legislatures, and courtrooms across this country. And we are prepared to provide a winning defense of your most cherished liberties—all the way to the U.S. Supreme Court if necessary.