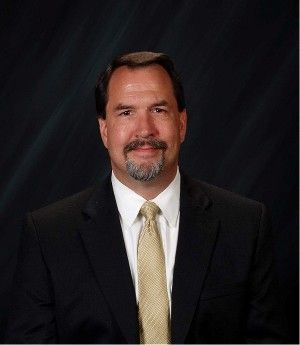 It was recently reported the Planned Parenthood Federation of America has announced "a new slate of faith leaders for its clergy advocacy board", supporting an organization responsible for more human deaths than any in the history of this country. PPFA, founded by Margaret Sanger, now exposed as a passionate advocate of "cleansing" racial minorities from the human race, (HIGLY RECOMMENDED VIEWING: "Maafa 21: Black Genocide in the 21st Century") has long been the nation's largest abortion provider and, through its Texas affiliate operates the largest late -term abortion clinic in the Western Hemisphere in Houston.
Frankly, it is no surprise that PPFA can dredge up a cadre of liberal clergy among tens of thousands who have patently rejected the authority of both Old and New testament scriptures of the Christian and Jewish faiths.  Take one member off PPFA's clergy, the "Reverend" Katy Zeh, "an ordained Baptist minister" in North Carolina who said, "What constantly amazes me about the Bible is that even though the text is deeply patriarchal and misogynistic, there are numerous women within its pages who find ways to survive against all odds…"[i]
Just as anyone can selectively pick and choose scriptures to creatively defend their personal beliefs, morality, etc., it is likewise fairly simple to selectively pick and choose among a large pool of "clergy" – mostly not pastors by the way – to create a false image of church support for this industry of death.
The so-called clergy who have aligned themselves with this organization responsible for such massive shedding of innocent blood (see Proverbs 6:16-18) are no more representative of the Bible-believing pastors of every color and every corner country than the "Reverend" Al Sharpton is of Black American pastors or the "Reverend" Tony Campolo ("I am finally ready to call for the full acceptance of Christian gay couples into the Church"[ii]) is of evangelicals of every ethnicity.
The dividing line is not "hate" vs. "compassion", concern for the poor and oppressed or political Right vs. Left.  At the foundational level within the church, the Great Divide begins with those who accept the Holy Scriptures as authoritative, absolute truth in its entirety, literally written by God (Father, Son and Holy Spirit), inerrant and infallible (see 2 Timothy 3:16).  Those like "Rev." Zeh who believe that God can sanction the slaughter of unborn children from conception through and after birth have patently rejected that authority and are free to adjust, adapt, or create their own creeds, doctrines, values and philosophies.
Thankfully, a rising tide of voices from legitimate pulpits across the entire denominational and ethnic diversity of actual pastors is rising up and supporting the restoration of "equal protection" for all under our laws to include our most vulnerable persons in their mother's wombs.  Through such actions as the increasing wave of "Heartbeat Bills" that prohibit abortion after a heartbeat is detected, (six weeks from conception), the evil of Roe v. Wade being limited until it can be reversed.
Yet, more pulpits are needed to become aflame with God's righteousness out of love for Him, love for people and love of His justice and His hatred of injustice.  Crime, a broken justice system, systemic assault against His design of sex/gender, marriage and family and moral virtue all cry out for this voice as well.  May the remnant of God's Generals, His shepherds leading flocks in every city step up and cry out, "Here am I, send me!"
---
[i] https://equityforwomeninthechurch.org/blog/women-rise-up-interview-with-author-katey-zeh
[ii] https://religiondispatches.org/why-tony-campolos-lgbtq-reversal-is-evangelicalisms-tipping-point/