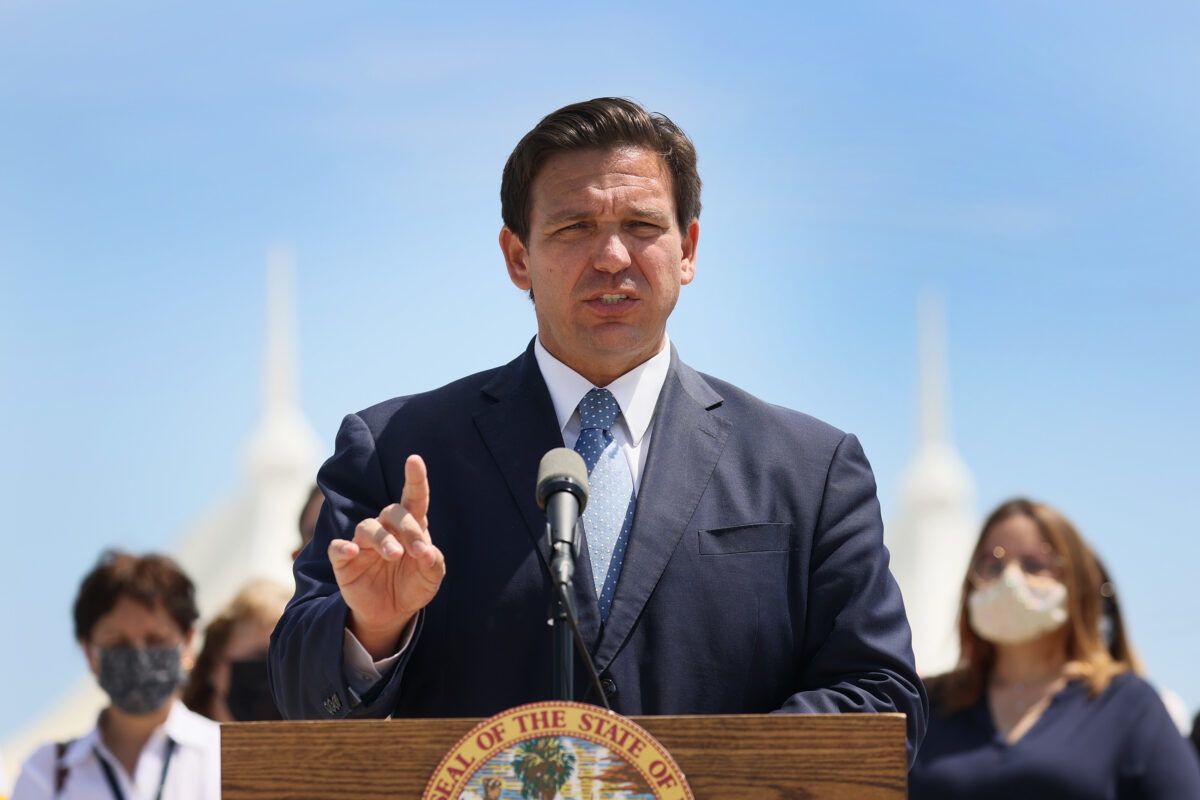 The Chinese Communist Party (CCP) should be held accountable for its coverup and misfeasance which exacerbated the CCP virus pandemic, according to Florida's Republican Gov. Ron DeSantis.
"At a minimum, I believe this is something that likely escaped from that lab. They knew. They covered it up. They didn't say anything for a long time. They didn't provide access," DeSantis told The Epoch Times on April 1.
"They knowingly made that decision, and I think probably cost a lot of lives in the process. So they absolutely should be held accountable."
CCP officials were aware of a viral outbreak in Wuhan for at least six weeks before warning the world about the contagion. In the meantime, the regime arrested whistleblowers and censored online discussions about the outbreak. The CCP sealed off Wuhan from the rest of China while continuing to allow international flights in and out of the megacity.
During an interview with The Epoch Times on April 1, DeSantis accused the CCP of promoting its draconian lockdowns to other nations as an essential mitigation measure, leading nations like Italy to destroy their economies. DeSantis also faulted some of the top health officials in the United States, including Anthony Fauci, for blindly adopting the communist regime's lockdown model.
"I think the people like Fauci were relying on the Communist Party of China for some of this stuff. You can't trust what comes out of the Communist Party of China," DeSantis said. "I think it was a huge mistake to give them any validity in terms of what they were doing."
Fauci, the director of the National Institute of Allergy and Infectious Diseases (NIAID), has been a stalwart proponent of mass lockdowns, masking, and social distancing measures as a way to stem the pandemic. He has largely ignored the thousands of medical and public health scientists who have assessed the available data and concluded that lockdowns and other blanket restrictions and mandates are futile.
Under Fauci's leadership, NIAID spent U.S. taxpayer dollars on researching bat coronaviruses in China, including ...