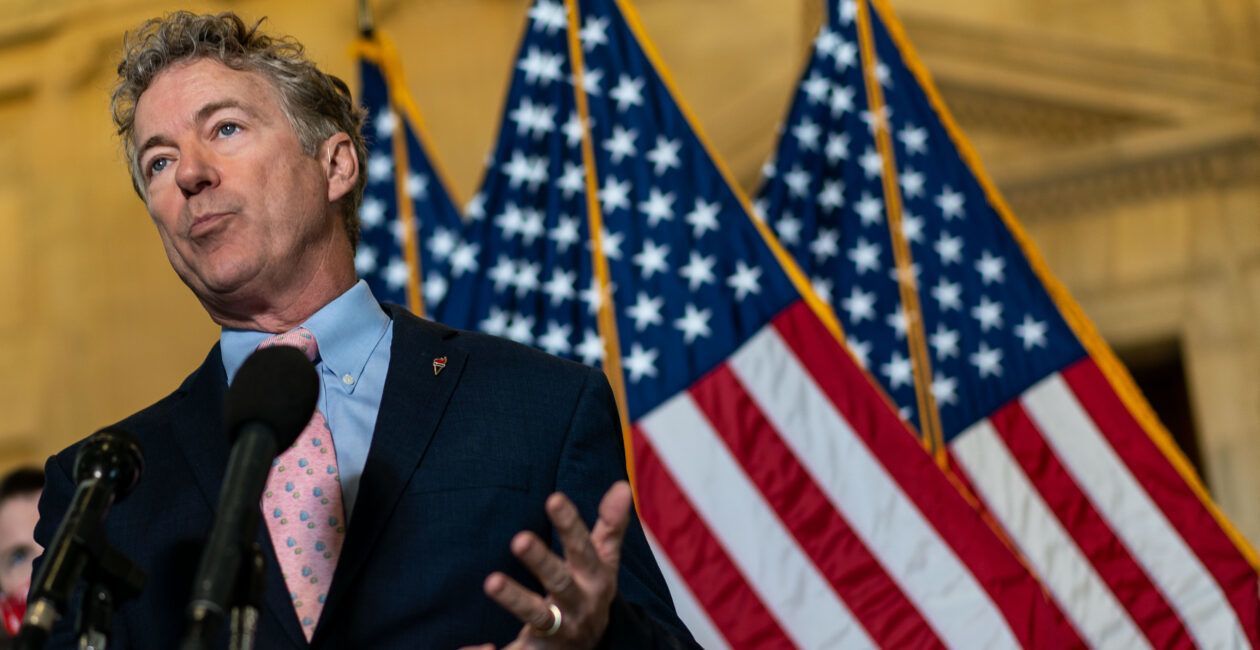 Sen. Rand Paul, R-Ky., recalls an early and disappointing political experience in 1976, when he was 13 and his father lost a U.S. House seat in Texas by just 200 votes of about 200,000 cast. The loss, he says, led to his long-term interest in maintaining election integrity throughout the country. 
"We contested the election. We found dead people voted," Paul said Tuesday afternoon of the defeat of his father, former Rep. Ron Paul, during a virtual event organized by The Heritage Foundation. "We found 13 people who voted out of one household. We couldn't find anyone who ever answered the door of that house." 
"We found vacant lots. We found commercial lots," Paul said of the addresses on voter registration rolls, adding:
We found precincts, and this is in 1976, where the entire precinct was 100% for the opponent and zero for us, and the handwriting … appeared to be the same person that signed everybody in. They had a 100% turnout. Anomalies like that are not brand new, but no court would hear my father's case. 
During the Heritage event, titled "Safeguarding Our Elections," Paul defended election integrity laws passed in states such as Kentucky, Iowa, and Georgia, this last where Democrats have characterized reforms as restrictions.
But, Paul said, more state legislatures should act to secure elections and Americans should push lawmakers to pass such laws:
Call your state rep, find out who he is or she is. Find out who your state senator is. Call them. Sometimes there's not such a layer between you and them. You might be able to go see them. You might be able to go to their house. You might be able to just call their house—a state rep or state senator—and let them know you want election integrity. Then you can feel more certain that your vote will count and that it's going to be an honest election if they will pass election integrity reform. …

This is something we can't do in every state. But, in about 30 or 35 states, we have the ability to try to put election reform forward.
The Kentucky Republican said it's not acceptable for President Joe Biden and other Democrats to refer to election reforms as "Jim Crow" laws, which were racist laws in the South that barred ...