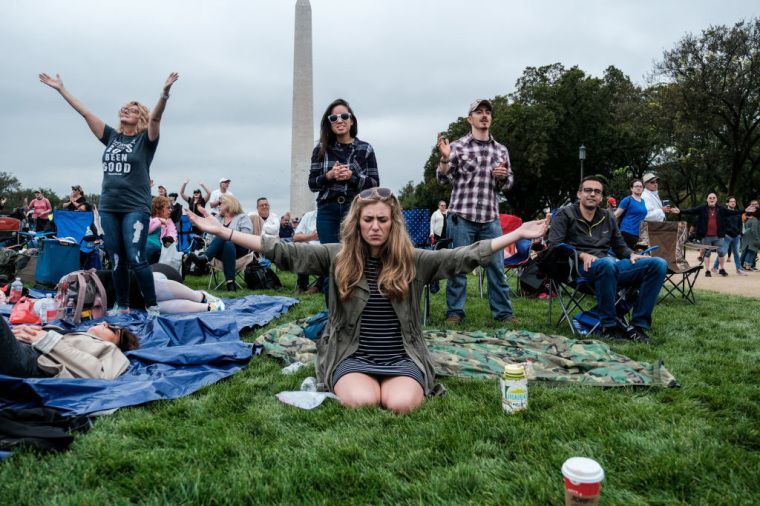 The marrying of religion and politics among conservatives to create the well-known and powerful religious right that forms a voting bloc for the Republican Party has led some Americans to abandon their ties to the Christian faith and join the ranks of secularists, scholars argue in a new book. 
Political scientists David E. Campbell and Geoffrey C. Layman of the University of Notre Dame and John C. Green of the University of Akron present their findings in their recent book, Secular Surge: A New Fault Line in American Politics, showing that the secular left has arisen in response to the religious right.
The researchers present evidence suggesting that many Americans have an "allergic reaction" to the mixture of religion and conservative politics, and many Democrats have been shown to drop their religious affiliation — if being religious means being Republican.
They contend that as the religious right grows, so does the secular population since the rise of the secular left follows the emergence of the religious right a generation ago. They argue that today, the religious right is the base of the Republican Party, and time will tell if the agenda of the secular left will become equally incorporated into the priorities of the Democratic Party. 
With the religious imagery on display during the Jan. 6 attack on the U.S. Capitol, the researchers believe even more Americans could drop their religious affiliation.
Pew Research Center data, culled from telephone surveys conducted in 2018 and 2019, shows a 12-percentage-point decline in Americans who identify as Christians compared to a decade earlier.
The data indicates that only 65% of Americans currently identify as Christian, while those who identify as religiously unaffiliated swelled to 26%.
And while the decline is happening across multiple demographics, it is most pronounced among young adults.
"The changes underway in the American religious landscape are broad-based," Pew researchers wrote at the time.  
"The Christian share of the population is down, and religious 'nones' have grown across multiple demographic groups: white people, black people and Hispanics; men and women; in all regions of the country; and among college graduates and those with lower levels of educational attainment."
Pew reported that religious "nones" are ...