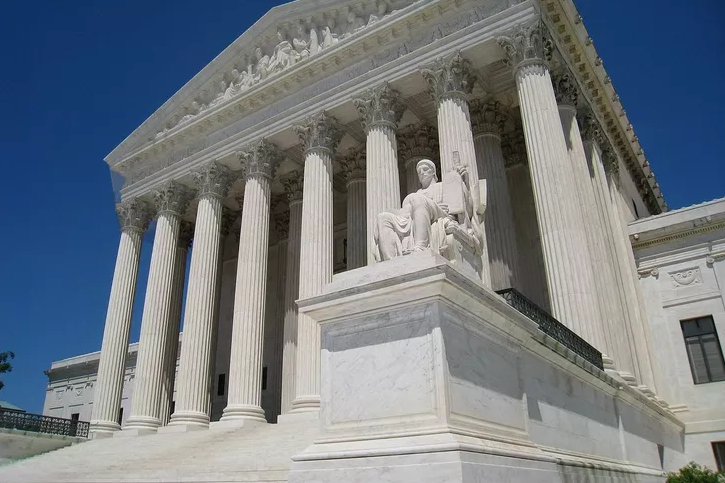 When Supreme Court Justice Neil Gorsuch redefined "sex" in federal law, twisting federal bans on sex discrimination to include discrimination on the basis of sexual orientation and transgender identity, his colleague Samuel Alito rightly warned that the decision would wreak havoc on the health care industry. Almost exactly one month later, the ACLU filed a lawsuit to force a Roman Catholic hospital to perform transgender surgery in violation of the Hippocratic Oath, citing none other than Gorsuch's opinion.
In Hammons v. University of Maryland Medical System (UMMS), a biological female who identifies as a transgender man, Jesse Hammons, claims St. Joseph Medical Center, a hospital operated by UMMS, unlawfully discriminated against her by refusing to perform a hysterectomy to remove a healthy uterus. The lawsuit would force Catholic hospitals to violate the Hippocratic Oath by removing a fully-functional organ and permanently sterilizing patients.
Under the Ethical and Religious Directives for Catholic Health Care Services established by the U.S. Conference of Catholic Bishops, Catholic hospitals may not perform procedures that induce sterility unless "their direct effect is the cure or alleviation of a present and serious pathology and a simpler treatment is not available."
St. Joseph hospital does perform hysterectomies in order to treat serious medical conditions that require such a drastic surgery, such as "uterine fibroids, endometriosis, pelvic support problems, abnormal uterine bleeding, chronic pelvic pain, and gynecological cancer."
According to Hammons and the ACLU, Hammons' gender dysphoria (identifying with the gender opposite one's birth sex) is a serious condition requiring hysterectomy. The lawsuit refers to the hysterectomy as a "medically necessary treatment relating to his [sic] diagnosis of gender dysphoria." The hospital had scheduled the surgery for the plaintiff on January 6, 2020, but canceled the surgery because it would violate the Hippocratic Oath.
The lawsuit claims that canceling the surgery involved discrimination on the basis of sex in violation of the Fourteenth Amendment's Equal Protection Clause and the Affordable Care Act (a.k.a. Obamacare). Since UMMS operates St. Joseph as a Catholic hospital, the lawsuit also claims that the alleged discrimination violated the Establishment Clause of the First Amendment.
The key point at issue revolves around whether or not transgender surgery — in this case, hysterectomy — is "medically necessary" or actively harmful. While many medical establishments have rushed to embrace the transgender bandwagon, many formerly transgender people have rejected their transgender identities and lamented the horrific results of "gender affirmation" surgery. One 19-year-old man who temporarily identified as a woman and had surgery to remove his male genitals and replace them with a simulated female version, described the result as a "Frankenstein hack job."
Since Catholic teaching holds fertility to be an essential bodily function, it regards elective sterility as immoral, an attack on God's design for the human body. Yet transgender activists and pro-transgender health professionals regard transgender surgery as essential to ...