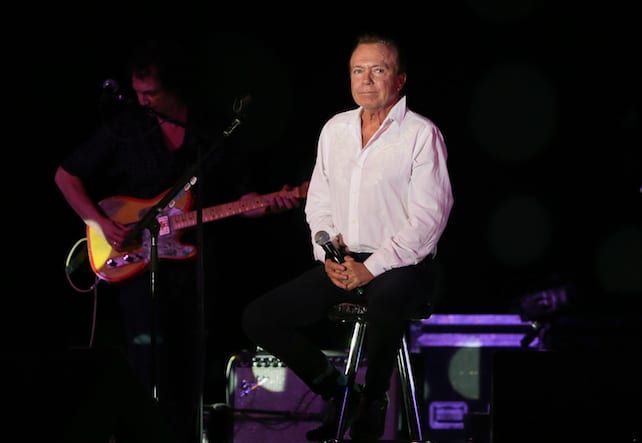 I recently watched a documentary on the life of David Cassidy titled David Cassidy: The Last Session, and let me tell you, it was just absolutely heartbreaking.
To me, the story could be summed up this way: David had a deep longing for a father.
He had one, of course, in Jack Cassidy, who was a Broadway star and celebrity in his own right. But Jack divorced David's mother, and in many ways, he walked out of his son's life. For the rest of David's life, he seemed to live in his father's shadow.
I can relate, to a certain degree, with the difference being that I never knew my biological father, and I had a string of so-called stepfathers walk in and out of my life. Jack Cassidy, according to David, was also an alcoholic.
David Cassidy and His Strained Relationship With His Father
Even when David had his all-too-brief interactions with Jack, they never connected on the level David longed for. David was a struggling actor and musician when lightning suddenly struck: he was cast as Keith Partridge on the massive hit TV show The Partridge Family. Ironically, the woman cast as his mother on the show was David's step-mom, Shirley Jones, who was married to David's father, Jack.
As David's stardom was rising, his father's career was declining. Jealous of his son's sudden rise, Jack's pride kept him from having any significant conversations with his son. He couldn't even bring himself to tell David he was proud of him. Tragically, Jack died one night in a raging fire after falling asleep with a cigarette. And although David had become a global teen heartthrob and had everything the world could offer at his fingertips—money, fame, sold-out stadiums and adoring fan girls—he was still absolutely devastated and longing for more. His face graced the cover of every teen magazine—not to mention the lunchboxes, comic books and anything else that could be merchandised. Yet, he still longed for the one thing money and fame couldn't give him: a deep, meaningful relationship with his father.
At the peak of his fame, David hit rock bottom and wanted out of his hit TV show. He longed to be taken seriously as an artist, but that never actually came to fruition for him. David turned to alcohol, and it left an extremely devastating effect on his health. By 2017, he was in a fast and sharp decline.
Following in His Father's Footsteps
His fans became troubled when he could not remember the lyrics to many of his older songs, and it was especially worrisome when he began to slur his words. He was arrested three times for drunk driving, the last two arrests coming within only six months of each other.
Originally thought to have dementia, Cassidy finally admitted all of his issues were actually due to his alcoholism. It was a shocking confession, and the fact is, David had followed in his father's very footsteps. David Cassidy finally admitted, "There is no sign of my having dementia at this stage of my life. It was complete alcohol poisoning."
In the documentary David Cassidy: The Last Session, David said, "I did this to myself to cover up the sadness and emptiness." Cassidy died of liver failure in November of last year.
According to his daughter, David's last words were ...