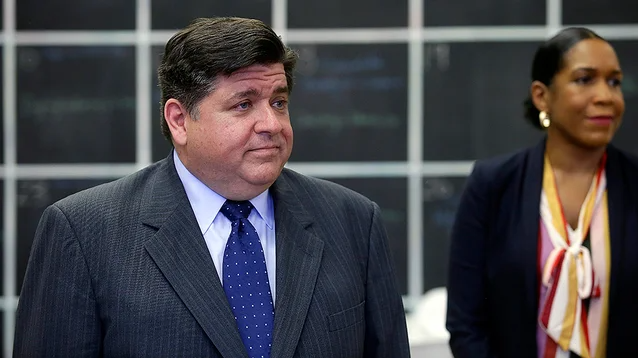 HUGE VICTORY IN CHICAGO! A mere three hours before Governor Pritzker was scheduled to be held accountable by the United States Supreme Court for his unconstitutional and discriminatory church-closing orders, he has now ABANDONED those orders. THEY ARE NO MORE!
That's right. Governor Pritzker had recently said that he would not allow Churches to fully reopen until a vaccine or therapeutic drug was developed, 12-18 months from now.  But just now, in DIRECT response to our lawsuit on behalf of the Romanian churches, and just before his 8 pm deadline to respond to the Supreme Court, Governor Pritzker has eliminated ALL of his restrictions on churches.  NO MORE 10 PERSON LIMIT ANYWHERE IN ILLINOIS!
The Governor has now issued "Guidelines" and "best practices" which are mere SUGGESTIONS for Churches to take into account in their own discretion and best judgment as they re-open. THIS IS WHAT HE SHOULD HAVE DONE ALL ALONG.
Now, the Governor is cleverly and cavalierly telling the U.S. Supreme Court tonight that all is finished and all is well, and that the Romanian Churches no longer have a case because he has graciously allowed them to re-open, out of the goodness of his monarchical heart. NOT SO FAST!
Until there is a judicial decree against him, and a precedent establishing that government may NOT forcefully close the Church, Governor Pritzker and others can change their minds again at any time, and likely will.
There is also the matter of the illegal fines, threats and damages that the Governor and Mayor HeavyHand have inflicted upon the churches.
Oppressing God's people and His Church with unconstitutional orders, threatening to close and demolish Churches, and then saying "never mind" just three hours before the Supreme Court calls you to account for your misdeeds is the very definition of tyranny. We will not rest or let up until Governor Pritzker is held accountable for his unconscionable actions, and until ...