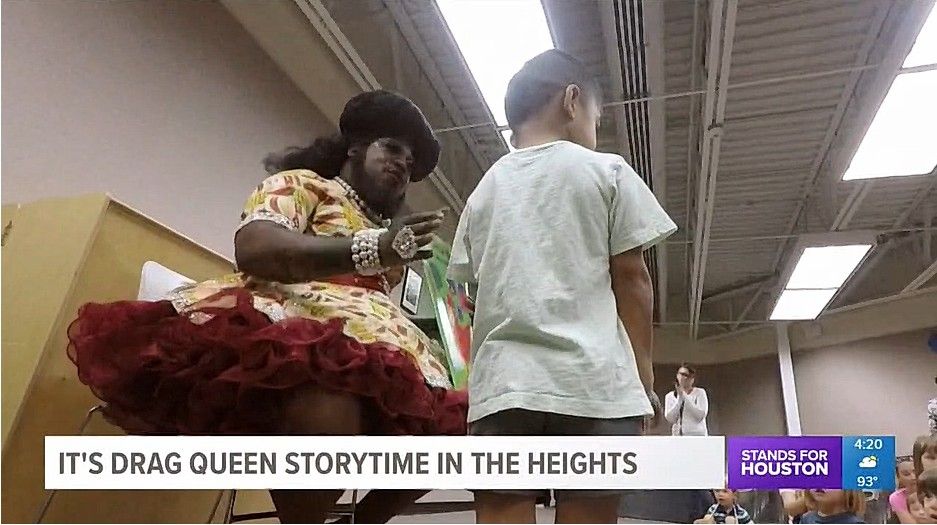 October 25, 2018
Hon. Sylvester Turner
Mayor, City of Houston
901 Bagby St.
Houston, TX  77002
Dear Mayor Turner:
On August 1, 2018 we submitted a memo to you, Houston Public Library (HPL) Executive Director Rhea Lawson and members of the Houston City Council expressing concerns over the "Drag Queen Storytime" being conducted in the Houston Public Libraries.  On September 5, a representative group of our pastors met with you in your office as we expressed those concerns.  You were very clear that you had no problem with this shocking program and that there were in fact no standards at all for limiting "adult" content or setting age appropriate guidelines in the taxpayer funded library system.
Our memo also recognized that Chapter 24 of the Charter of the City of Houston places authority with the Mayor and City Council over the Houston Public Library System through the nomination and confirmation of the Executive Director as well as the nineteen members of the Library Board.
We also pointed out that the Houston City Charter, in Section 24-5 (a) states that "…Without limitation, the director is authorized to include provisions that govern the use of library premises by the public, including the use of the property around the library, in order to promote an environment that is protective of the health and well-being of patrons and children while at the library facility." (emphasis added)
As of today, October 25, 2018 the HPL website continues to promote "Drag Queen Storytime", by your own words directly linked to the national program that has as its mission, "captures the imagination and play of the gender fluidity of childhood and gives kids glamorous, positive, and unabashedly queer role models." 
This appalling abuse of taxpayer facilities to manipulate children ages two to ten with adult sexual content and gender confusion is unacceptable.  We call for the resignation of Rhea Lawson or the immediate establishment of content and program standards for children's programs in HPL and the termination of "Drag Queen Storytime."  Should she fail to do so, as mayor you are ultimately responsible. We will seek all necessary means of remedy to protect the hearts, minds and future of the children of Houston.
 
Sincerely and on behalf of our member churches in greater Houston,
 
Rev. Dave Welch
Executive Director,
CC: Houston City Council Members, HAPC General Council, Media