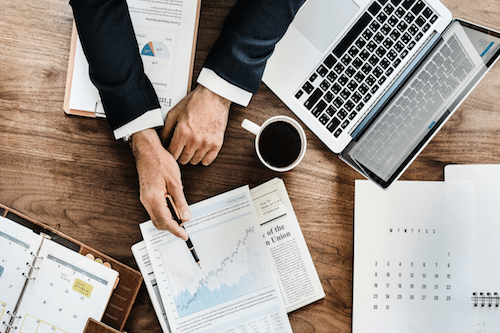 July 10, 2018
TO: Hon. Todd Kana, Mayor, City of Magnolia
Magnolia City Council Members
RE: DISCUSSION/CONSIDERATION – NON-PROFIT/INSTITUTIONAL WATER RATES
We presented several specific concerns to City Council at the June 12 council meeting and now recap as well as expand on those concerns as follows:
1. The creation of a new and separate rate account category for "Institutional/Non-Profit/Tax-Exempt Accounts" that charges these institutions, including churches, a higher water rate than in-city commercial
rates is unprecedented.
a. Churches have reported monthly water bill increases of 100% to over 200% with similar usage; continued comparisons show the higher increase is more common.
2. Using the City of Magnolia Fee Schedule (Exhibit A-1; Water Rates), churches new water base rate is four
times that of in-city businesses, the usage rate is nearly thirty percent higher for churches and the Maintenance and Depreciation fees are nearly fifty percent higher for churches as compared to businesses. For example:
a. At 10,000 gallons monthly usage:
i. Commercial - $30 base rate plus $8.47 per gallon incl. fees
ii. Non-Profit - $120 base rate plus $12.70 per gallon incl. fees
3. The clear and evident intent to use the water rates to offset or negate the sales tax exempt and property tax exempt status extended by the State of Texas and the federal government is itself discriminatory and potentially unconstitutional.
4. In the June 20 meeting between city pastors, City Administrator Paul Mendes and City Councilman John Bramlett, Mr. Mendes asserted that the increased rate for non-profits was purposed to:
a. Bring Magnolia into compliance with state law requiring city to have same rates for all users.
b. Offset the "loss" of water maintenance and depreciation fee revenues from non-profit organizations such as churches and schools who are exempt from sales and ad valorem taxes, based on the claim that commercial accounts pay those fees through the ad valorem taxes.
Following research and communications with the offices of State Senators Brandon Creighton and Paul Bettencourt, State Representative Cecil Bell and the Public Utility Commission we understand that:
a. The PUC has no regulatory oversight over incorporated cities operating their own water systems.
b. That there is no requirement or provision in state law for cities to collect water fees through the ad valorem taxes. The city may and should collect all costs and fees through its own water rate fee structure.
c. There has been no other example found to date of another Texas city imposing a separate, higher rate on water/sewer usage by non-profit organizations and local, state and federal government properties.
We therefore sincerely and firmly request that the city council eliminate the discriminatory "Institutional/Non-Profit/Tax-Exempt Accounts" category and place those accounts in the in-city commercial rate category. We ask this in spite of the immeasurable and intangible value our churches and non-profits bring every day of every year for which the city could never pay.
We wish to make it very clear that Texas Pastor Council, on behalf of churches in the City of Magnolia, will pursue remedy of this wrongful and unequitable policy through available legal recourse and actively seek legislation to reverse this and avoid other cities following suit. We believe Magnolia is a wonderful community and it would be unfortunate to be a state or even nationwide example of government using churches and non-profits to balance its fiscal affairs.
Thank you for hearing and considering our concerns.
Sincerely,
We the Undersigned:
Dr. Ed Seay, Senior Pastor, Magnolia's First Baptist Church
Fr. Chris Nguyen, St. Matthias Catholic Church
Dr. Mark Welshimer, Senior Pastor, Magnolia First United Methodist Church
Dr. Stephen Burrell, Senior Pastor, Magnolia Bible Church
Dr. Michael Colston, Senior Pastor, Living Waters Assembly of God
Pastor Tim Stricklin, Campus Pastor, Believer's Fellowship Magnolia
Dr. Gary Ladd, Senior Pastor, GracePoint Fellowship
Rev. Dave Welch, President, Texas Pastor Council
Pastor Scot Wall, Capital Commission Texas
Rev. Wendell Stavig, Senior Pastor, St. Paul Lutheran Church
Pastor Robert Stokes, Senior Pastor, Magnolia Cowboy Church
Pastor Scott Zyblot, Senior Pastor Silver Springs Baptist Church