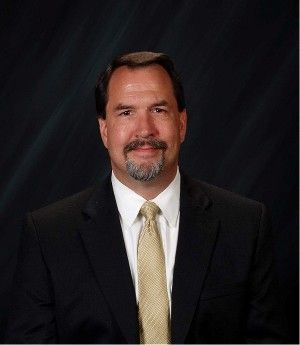 Two Texas legislative sessions, a historic, devastating hurricane, a shooting massacre in a small church…2017 entered the annals of history with more than its share of drama, tragedy and suffering. It also, however in each of those "events", revealed the beauty and wonder of God's love exemplified through His people standing boldly for His truth, mobilizing on a massive scale as "First Responders" for people of every walk of life in immediate crisis, and the living example of His grace as the world watched the powerful testimonies of First Baptist Church in Sutherland Springs repeatedly share the temporal help and eternal hope found only through Jesus Christ.
Every one of the above "events" revealed the critical and separate yet invaluable roles of both "state" and "church" as well as why it is so critical that we have leaders in policy making branches of government, executive functions of government, law enforcement and The Church who share mutual respect and close collaboration. Should that be true only for natural disasters and massacres? Of course not.
Pastors, as we enter 2018 there is a test on the immediate horizon that will reflect our hearts, minds and priorities. This test is not "political"; it will be a direct linkage to how important we take our role as God's stewards of His creation just as surely as we naturally responded en masse to Hurricane Harvey.
That test is called the Texas Primary Election that will be held on Tuesday, March 6, with Early Voting beginning on Tuesday, February 20. That is correct – voting to choose the core values and governing philosophy of those who will hold county, judicial, legislative and congressional positions BEGINS IN SIX WEEKS!
Will we show we care that innocent human life is protected from conception under natural death in Texas? We will take a stand for God's design of sex (male or female), marriage and traditional family? Will we raise His standard of justice to assure a functioning justice system based on the assumption of innocence until proven guilty through due process directed by judges of character, faith, wisdom and prudence and juries of informed citizens? Will we assure that education of children is not driven by a godless Government Education Complex? Will we…etc., etc.?
Pastors, do you know what the total voter turnout was in the 2014 Texas Primary Election, the last "mid term" (even year election in between Presidential cycles) election in Texas? 14 percent.
14 percent. One more time…14 percent. Statewide that divided roughly 9 percent Republican and 5 percent Democrat. Over 8 out of 10 registered voters abdicated their duty to choose governing leaders who would serve God's purpose rather than man's.
Thankfully, in most TXPC affiliated churches the turnout is at least double the average because our pastors have been leading the way in teaching and preaching to make godly, biblical and active citizenship a part of the DNA of our churches. For the vast majority of churches, however, pastors are not yet making it crystal clear that to fail to participate in assuring that we do all we possibly can to elect able men and women who fear God, love the truth and hate dishonest gain is a sin against God, our children and to those who have sacrificed dearly for our freedom.
The reason Texas could not pass a "no brainer" bill that would keep biological males out of our women's and girls' private facilities is that we had Republican leadership with no moral principles working with a Democrat minority rabidly committed to the LGBTQIA agenda of the destruction of the aforementioned God's created order and moral laws. The clear truth is that the Republicans had a clear majority of all three branches so they can't blame Democrats.
They simply didn't fear or respect the pastors or churches as much as they did the checkbooks of major corporations and the media.
In other words, Republicans who faked through the 2014 Primary Election waving the party platform to sell the voters went to Austin and sold their souls partly because they were the wrong people and partly because some of the others had no confidence that churches will change and deliver votes in Primary Elections.
That will only change if those who still believe in the Judeo-Christian principles that produced the greatest peace and prosperity for more people than any other in the history of the world start being obedient to simple acts like casting a prayerful, informed vote in EVERY election – led by pulpits.
In the next edition of Primary Truth we will cover the vital purpose of primary elections in determining the philosophy of the governing bodies.