Houston 2020 Election Resources
---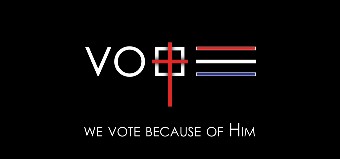 Church Voter Mobilization – Houston 2020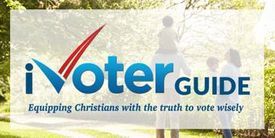 ---
Pastors and Elders:
Please download and use these resources as you believe helpful and appropriate in maximizing your churches' informed voter turnout.  Please contact us with requests for any additional information or resources and don't hesitate...that is why we are here!
CLICK HERE TO ACCESS YOUR iVoterGuide TEXAS VOTER GUIDE BY ZIP CODE!
The initial 2020 Houston Church Voter Mobilization Kit includes:
Watch Candidates Pierce Bush, Greg Hill and Bangar Reddy address questions from pastors regarding faith, experience, policy priorities, sanctity of life, and more! (Video is from TXPC Candidate Forum and Pastor Luncheon conducted February 13, 2020 at Kingsland Baptist Church in Katy)
---
FREE VIDEO DOWNLOAD FOR CHURCHES
This Church Votes Resources
Additional Resources for Church Citizenship Ministries
Remember...
Every christian votes in every election - by absence or action!

Maximizing Church Turnout Plan

Self-governing – a ministry and a duty