Houston 2019 Election Resources
---
Church Voter Mobilization – Houston 2019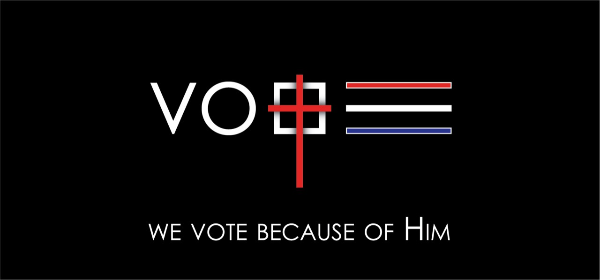 OVERVIEW:  The struggle for the future direction of the City of Houston is front and center with the election for Mayor and all sixteen City Council positions on the ballot this November 5.  It has never been more important that EVERY one of our Bible-based churches turn out every eligible citizen to cast a prayerful, informed vote.  It is time to raise the standard and turn the city toward being governed morally, responsibly and ethically rather than surrendering it to godless and immoral policies.  God cares about city governance and so should His shepherds and people!
OBJECTIVE :  The core of our action plan to EQUIP and MOBILIZE hundreds of churches through direct relational contact, web-based resources, radio, pastor events and social media to maximize prayerful, informed and biblical voter turnout for the November 5, 2019 election.
Voter Mobilization Steps
(Plan must be duplicated for the December Runoff Election)
We again plan to offer all needed assistance to our churches in fulfilling the following critical action steps in the next ninety days as resources allow:
Voter PREParation

–

Preaching and teaching congregants basic principles of WHY we vote.  (Materials available)

Voter REGistration –

Assigning staff or church leader to perform voter registration activities so EVERY person is registered and updated.

Voter INFORMation –

Providing non-partisan, non-advocacy materials about where all the candidates stand on critical issues so our people cast a biblical, informed vote.

Voter ACTivation

–

Openly, assertively and effectively use pulpit and all church communications to get every voter to the polls – no excuses, no exceptions!  Early Voting makes it easy for all to vote!
Key 2019 Election Dates
Deadline to Register to Vote –

Monday, October 7

(forms received by county office)

Early Voting –

October 21 to November 1

Election Day –

Tuesday, November 5
More information on Church Voter Mobilization and Christian Citizenship Education:
Basics of Increasing Informed Church Voter Participation
...and other resources on the Faith Votes page!
Contact Texas Pastor Council at 832-688-9166, by email to info@uspastorcouncil.org or fax at 832-688-8484 with any questions or anything to assist pastors in carrying out this ministry!
Houston pastors, leaders gather to hear powerful messages from U.S. Sen. Ted Cruz, Dr. Ed Young!
Dr. Ed Young
Dr. Hernan Castano
Pastor Rudy White
U.S. Senator Ted Cruz
Dr. Steve Riggle
---
Candidate's Values Primary in Primary Elections
FREE VIDEO DOWNLOAD FOR CHURCHES
---
2018 Candidate Forums
CD2 May 2018 Candidate Forum
District 2 Panel
District 29 Panel
---
Key Election Dates (Click on image to download PDF)
---
---
This Church Votes Resources
Remember...
Every christian votes in every election - by absence or action!

---
Additional Resources for Church Citizenship Ministries
Maximizing Church Turnout Plan

Self-governing – a ministry and a duty